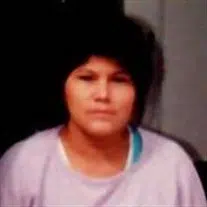 Maria J. Oviedo, age 55 of Shawano, passed away Saturday afternoon, January 13 2018 at her home, following a lengthy battle with cancer.
Maria was born August 6, 1962 in Coacoyula, Mexico, a daughter of the late Elfego and Gregoria (Flores) Cuenca.  She attended school in Mexico.  Maria married Raciel Oviedo in Mexico.  The couple moved to the United States in 1978, and settled in Chicago.  In the late 1980's the couple, along with their young family, moved to Shawano where they established their family business, Flamingo's Restaurant.  Maria's priorities were always family and work.  She was a member of the Life Church.
Survivors include her husband, Raciel, of Shawano; her four children, Veronica (Pedro) Zarate of Green Bay, Didia (Anthony) Thompson of Appleton, Marcos Oviedo, and Maria Victoria Oviedo, both of Shawano; nine grandchildren; her brothers, Roy Cuenca and Jose Cuenca, both of Shawano; her sisters, Cari (Rigo) Rebelledo of Seymour, and Rosario (Rodrigo) Peralta of Milwaukee; and several nieces and nephews.
A memorial service for Maria will be held on Wednesday, January 24, 2018 at 2pm at Mickelson Funeral and Cremation Service of Shawano.  Pastor Gil Castellanos will officiate.  Visitation will begin at 12:00 PM and continue until the time of service.  In lieu of flowers and plants, memorials are preferred in Maria's name.
Mickelson Funeral & Cremation Service of Shawano is assisting the family with arrangements.  Please share online condolences at www.mickelsonfs.com