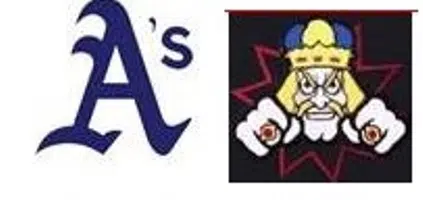 Two Unbeaten Fall In Semifinals
Clintonville and Little Falls both suffered their first loss, falling short of a spot in the BABA Grand Championship.
Waupaca 2, Clintonville 1 (F -10 Innings)
Luke Behrm hit a solo home run in the bottom of the 10th inning, to give Waupaca a walk-off win over Clintonville that sent them to the Grand Championship. John Dunlavy took the loss for the A's. Clintonville struggled at the plate, as nobody had more than one hit.
Birnamwood 2, Little Falls 1
Little Falls had one hit from five different players, but fell short for the first time this season with a 2-1 loss to Birnamwood in the BABA Semifinals. Chris Dunn took the loss. Zach Bembenek earned the win for Birnamwood.
The Grand Championship will be Sunday at Waupaca.
Waupaca was last in the Grand Championship in 2011. Birnamwood was last in the Grand Championship in 1994 when they lost to Waupaca.