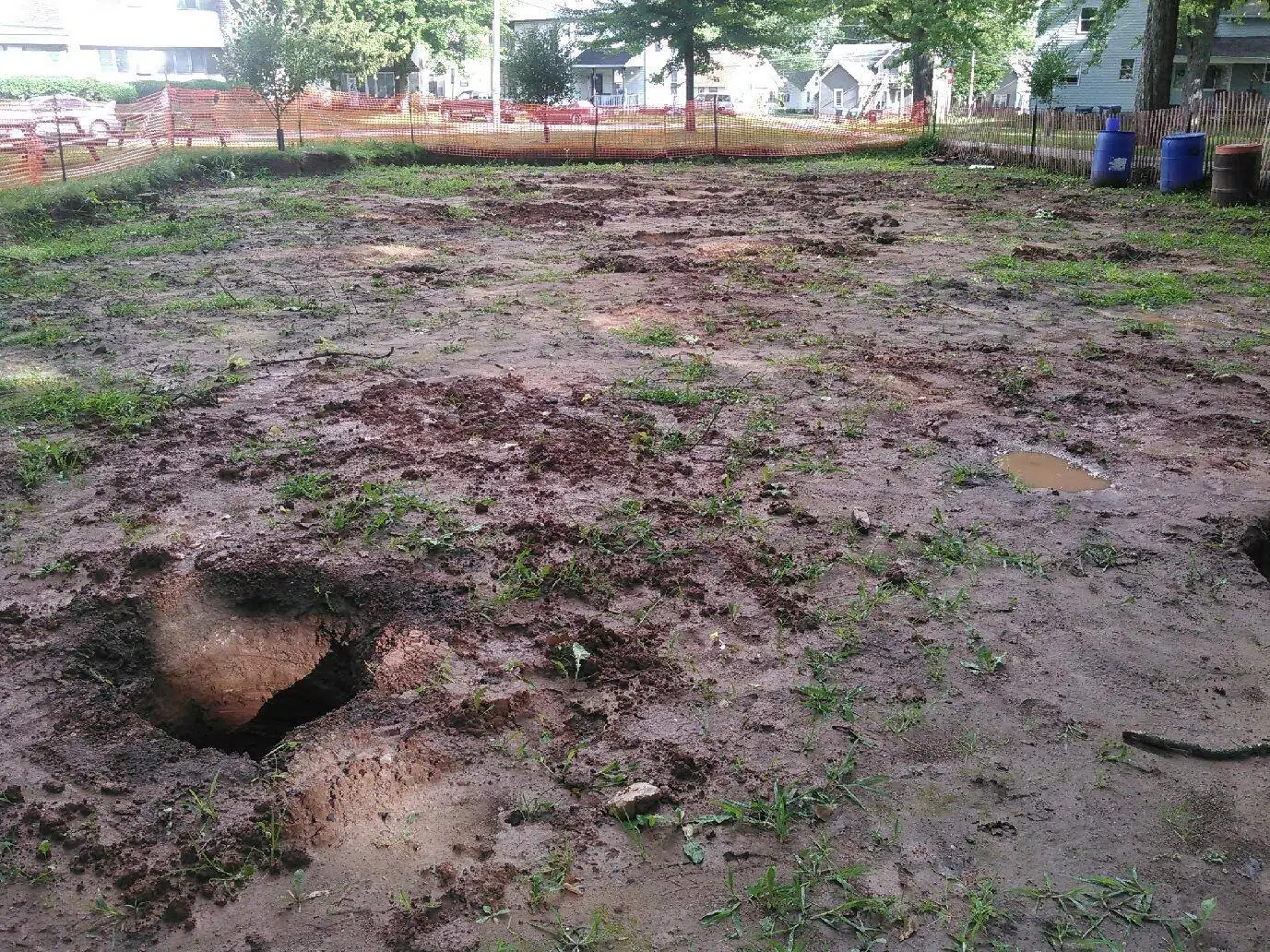 The third time wasn't the charm for the New London Parks and Rec Department, hoping to hold their third volunteer build out for Franklin Park. Unfortunately like the previous two weekends that were cancelled, it's because conditions are too wet.
"We're going to see if we can try to do it internally," said New London Park and Rec Director Chad Hoerth. "The biggest challenge we've had, especially with Mother Nature, is we need a dry section of days, like a week of days that are dry, so we can actually go through the process and planning that in advance for volunteers obviously has been very challenging this year."
The dry weather is needed to ensure the holes they drill for the support posts remain level.
Hoerth adds they know the problems it creates if the ground is wet because they experienced that with their Hatten Park project a couple years ago.
"We put the project together, it rained, all those holes filled up with water and because of the wet conditions in those holes, the posts started to sink," he explained. "Half of the structure actually sunk down in that soft soil four inches, which really made that structure uneven."
The Park and Rec Department is still hopeful they can complete the build by this year.
Photo Courtesy: New London Parks and Recreation Facebook