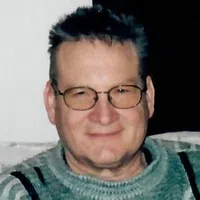 Franklin L. Suehring, age 74, of Clintonville passed away Wednesday, August 16, 2017 at ThedaCare Medical Center, Shawano, after a lengthy illness.
Franklin Lee Suehring was born on July 14, 1943 in Shawano to Andrew "Pete" and Malinda (Hoeft) Suehring.  He grew up in the Weasel Dam area outside of Caroline and later farmed the home farm.  Frank graduated from Tigerton High School in 1961.  He worked as a farmer, machinist, auto mechanic, and auto parts salesman.
Frank's sense of humor, patience, and kindness endeared him to many.  He was always willing to help others and loved visiting with his many friends.  Frank enjoyed sports, such as playing sandlot volleyball; as well as shooting pool, and bowling for many years.  In his later years, Frank loved watching the Brewers, the Packers, and the Duke Blue Devils which was his favorite team.
Survivors include one sister, Amy (James) Drake of Mosinee and one brother, Elwyn (Betsy) Suehring of Amherst Junction.  There are two nieces, Wendy (Doug) Kranksi of Stevens Point and Susan (Steve) All of Neenah; two nephews, Rick (friend Sherry) Suehring of Seattle, WA, and Ryan (Susie) Drake of Madison; and a maternal aunt, Marlene (Mrs. Robert) Hyer of Sun Prairie.  Frank is further survived by many wonderful cousins, other relatives and friends.  He is preceded in death by his parents, a brother Myron, and a special friend Betty Westfahl.
Funeral Service will be held on Monday, August 21st at 11:00 AM at Beil-Didier Funeral Home, Clintonville.  Rev. Todd Jerabek will officiate and burial will be at Union Cemetery, Tigerton.  Friends may call on Monday from 10:00 AM until time of service at the funeral home.