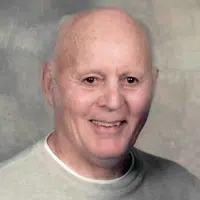 Roger R. Prey, age 78, of Split Rock passed away Saturday morning, August 12, 2017 at his home.
Roger Ralph Prey was born on August 26, 1938 in Shawano to Ralph and Lucille (Drake) Prey.  He grew up in Clintonville and graduated from Clintonville High School in 1956.  Roger began working with a local dairy farm.  He was united in marriage on February 23, 1957 to Joann M. Seefeldt at Peace Lutheran Church, Split Rock.  The couple farmed and raised their children in the Town of Fairbanks, Shawano County.  Roger and Joann were blessed with five children; Jolene (Dave) Tauferner, Steve (Julie) Prey, Kathy (Greg) Schuh, Brenda (Mark) Tauferner, and Lisa (Otto) Marquardt, all of Tigerton.  There are also 18 grandchildren and 24 great grandchildren.  His wife Joann preceded him in death on August 22, 2000.
Roger was married on September 29, 2001 to Mildred "Millie" Opperman-Brehmer at Peace Lutheran Church, Split Rock.  Roger and Millie's union added three more children to his circle of love; Mark (Donna) Brehmer of Neenah, Dan (Lynn) Brehmer of Birnamwood, and David (Amy) Brehmer of West Bend.  He also gained 8 more grandchildren and 8 additional great grandchildren.
Roger not only farmed for close to 30 years but also learned the masonry and carpentry trade while working for Albert Krueger.  He went on his own and continued doing construction projects for folks all around the area for a number of years.  He was an active longtime member of Peace Lutheran where he served as a Trustee, a Church Council member, and enjoyed playing dartball for a long time.
His other interests included going fishing, bow and gun deer hunting, and squirrel and turkey hunting as well.  Roger always worked hard and played hard.  He truly enjoyed spending time with his family and when the grandkids came around he was just a big kid again playing all the games with them.
He is also survived by six sisters; Joann (friend Jim Pieper) Prey, Laverne Burmeister, Kay (Jerome) Babino, Barbara (Bob) Bohardt, Jeanette (Dave) Habeck, and Betty (Jerome) Gajewski.  There are four brothers, Edward (Helen) Prey, Ralph (Sharon) Prey Jr., Gary (Robin) Prey, and James (Regina) Prey.  He is further survived by four sisters-in-law, Carol (Dave) Gretzinger, Bev Ortiz, Gladys Dey, and Violet Werth; two brothers-in-law, Fred Opperman and Douglas (Gail) Opperman; numerous nieces, nephews, other relatives and friends.  Roger is preceded in death by his parents, an infant sister Marilyn, his wife Joann, a sister Sandy DeBroux, and a grandson Mat Tauferner.
Memorial Service will be held on Tuesday, August 15th at 11:00 AM at Peace Lutheran Church, Split Rock.  Rev. Craig Nehring will officiate and inurnment will follow in the parish cemetery.  Friends may call on Tuesday from 9:00 AM until time of service at the church.  The Beil-Didier Funeral Home, Tigerton, is assisting the family.
The family wishes to thank all the nurses with Ministry Home Care and Hospice of Wausau for the excellent care given to Roger.