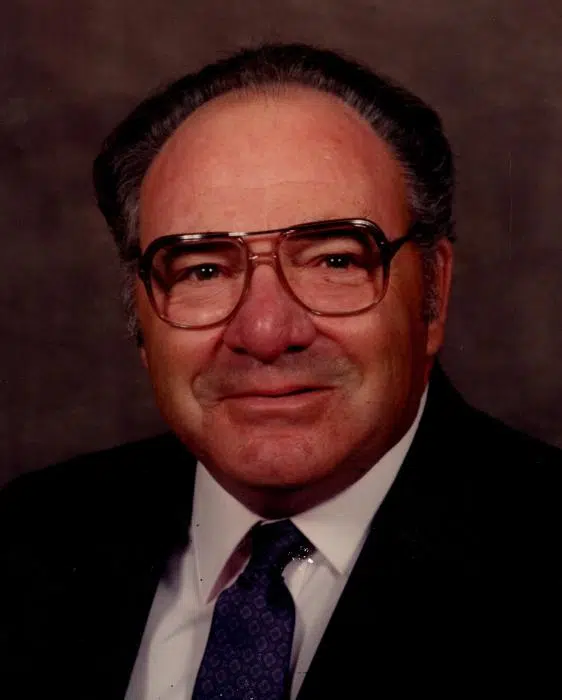 Armin C. Schmidt, age 95 of Clintonville, formerly of Marion, passed away Friday, August 11, 2017 at Greentree Health and Rehabilitation Center, Clintonville.
Armin Carl Schmidt was born September 14, 1921 in the Town of Grant, Shawano County, to the late Max & Alma (Verch) Schmidt. He was united in marriage to Evelyn Schmidt on March 20, 1943 at St. Peter's Lutheran Church in Big Falls. He farmed in the Town of Grant for four years and worked for Quarterline Cheese Factory for a time. Armin later moved to Marion in 1952 and was employed at Marion Body Works until his retirement in 1986. Evelyn preceded Armin in death on February 7, 1981. Armin was current member of St. John's Lutheran Church, Marion where he was on church council and also served as an usher. Armin loved being outdoors whether he was fishing or snowmobiling with his club during the winter months. He was also an avid Packer and Badger fan and loved to spend time at his cottage up north.
Survivors include:
Daughter: Sue (Butch) Schmidt
Grandchildren: Scott Schmidt & Stacy Schmidt
Great-grandchildren: Max, Kyan, & Cassidi Schmidt
Armin was preceded in death by his parents; his wives, Evelyn & Ardys; & a sister, Hidelgarde (Hilbert) Eckert.
Memorial services will be held 11 AM Wednesday, August 16, 2017 at St. John's Lutheran Church, Marion with the Rev. Wayne Garman officiating. Inurnment will take place at Greenleaf Cemetery, Marion.
Friends may call on Wednesday at the church from 9:30 AM until the time of the service.
The family would like to thank Jamie and the rest of the staff at Kindred Hearts as well as the staff at Greentree for all the compassion and care shown to Armin during his time there.
The Eberhardt-Stevenson Funeral Home & Crematory, Marion is assisting his family.