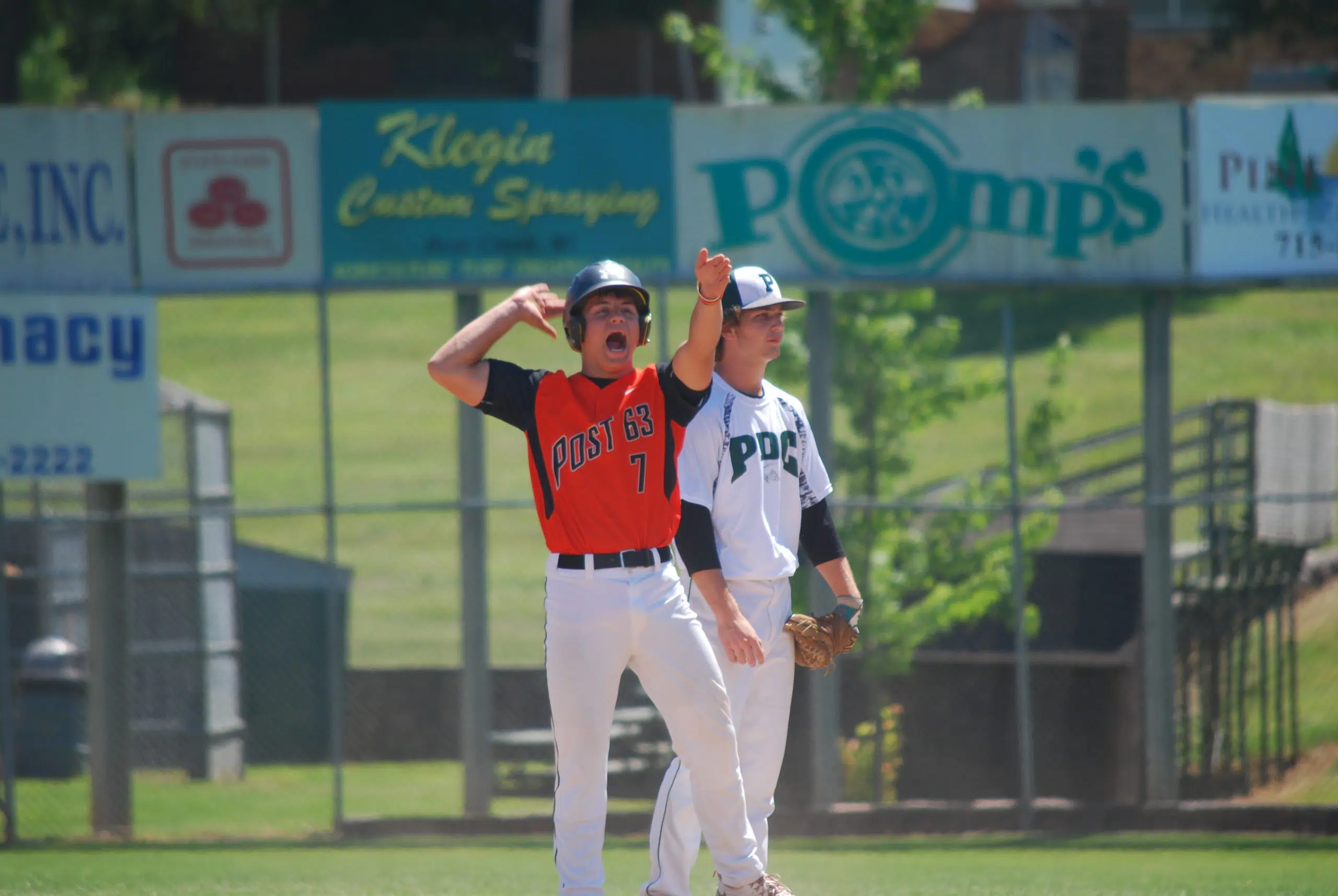 Kolton Kluth kept the Prairie Du Chien batters off balance all game, scattering seven hits over a complete-game victory to help send the Clintonville Diamond Cats into Sunday, guaranteeing they're one of the final teams left in the state tournament.
"I don't know who this team is that I am coaching" Coach Randy Finger said. "This is one of the best teams in the state that we played and our guys came to play today."
Kluth was efficient with his pitching, completing the game with 90 pitches.
"Kolton pitched his best game ever today" Finger said of his pitcher.
The Clintonville Diamond Cats got off to a strong start, jumping out to a three-run lead. Chad Bork and Kluth each picked up an RBI with sacrifice flies, while Logan Liesenfelder scorched an RBI double down the third base line to make it 3-0.
"These guys took advantage of every opportunity that they were given, scoring on two past balls was huge."
It took until the fifth inning before Prairie Du Chien got on the board. Cory Check and Peyton Hall each drove in a run. With the bases loaded in the fifth, Kluth forced a 6-2-3 double play to escape the inning.
The Diamond Cats added an insurance run on a passed ball in the home half of the fifth to push the lead back up to two.
Kluth shut the door in the seventh inning, retiring the first two batters on two pitches and then getting a ground out to finish the game.
Andrew Waller took the loss on the mound, giving up three runs-only one of them earned-in three innings of work.
Prairie Du Chien outhit Clintonville seven to five, led by Brogan Potter, who went 2-for-2.
Hunter Vollmer had a two-hit game for Clintonville, one of four Diamond Cats batters to record a hit.
"These guys wanted Sunday and they want to go to Nationals next week. The leaders on this team, Kyle, Chad, Hunter, Jordan, they are the leaders on this team and they keep everyone going. I don't know how many more teams are going to overlook us. These guys are flying high right now."