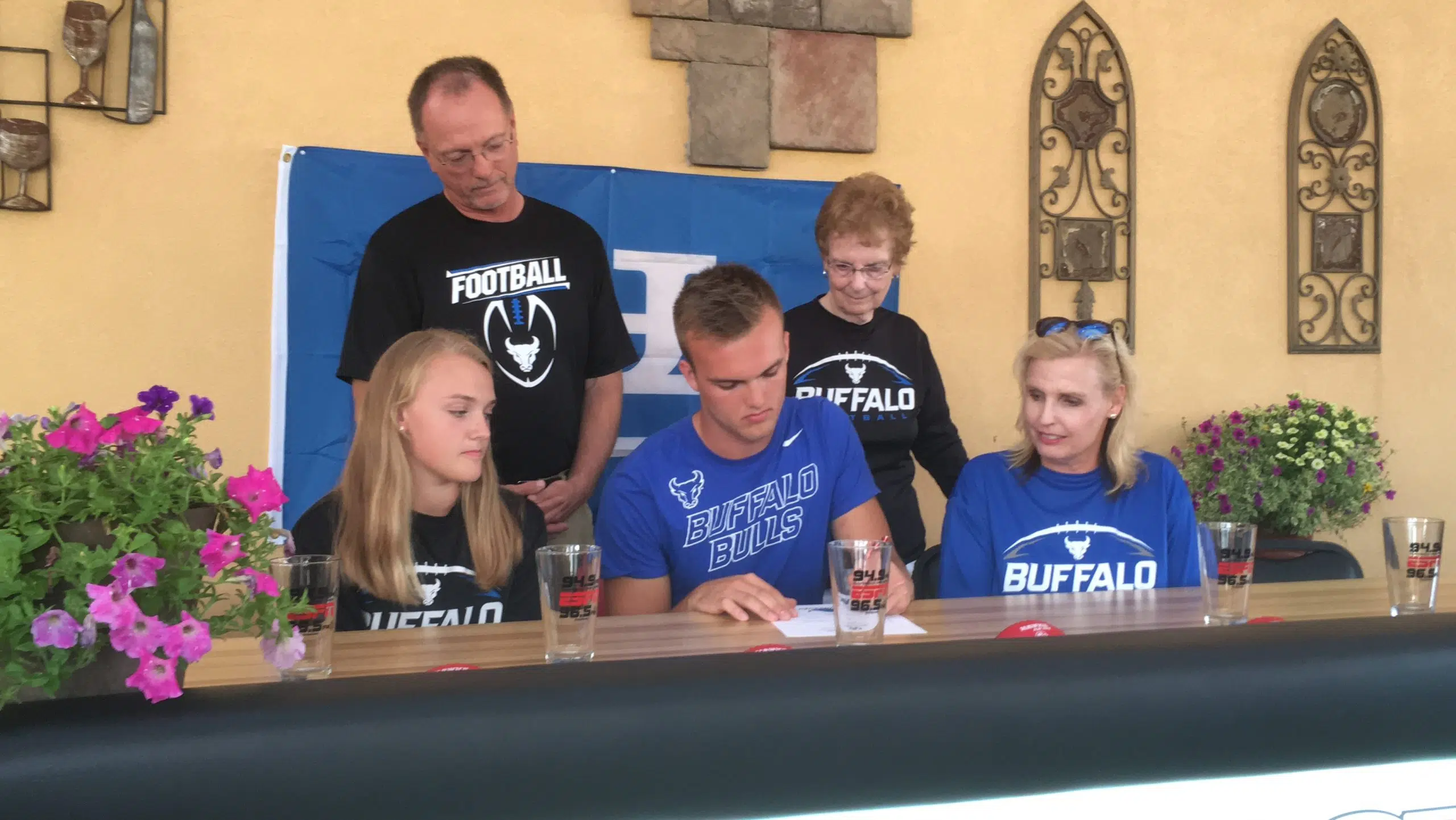 Shawano quarterback Jack Hanauer put the pen to paper on Thursday as he is officially a Buffalo Bull. Hanauer was on the road to Division 1 programs, but an ACL injury at the end of his Senior year put that on hold.
"All of the sudden, the talks stopped," Jack's father Daniel Hanauer told the crowd in attendance. "That did not stop Jack, he kept working and found his way to Buffalo."
Shawano Football coach Al Tomow said Jack is deserving of this honor and talked about the day he named Jack the teams starting quarterback.
Those who know Jack, know that he is a hard worker. District Administrator Gary Cumberland said Jack was near the top of class and made Shawano proud.
Shawano Activities Director, Charmaine Schrieber, thanked Jack for being an example of what hard work and never giving up can lead to. "You taught a lot to those younger and older than you," she said.
Jack will leave for Buffalo this week.
Jack Hanauer Signs To Buffalo