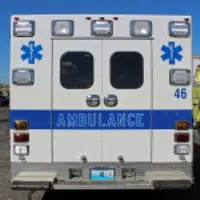 Just before 10 p.m., the Waupaca County Sheriff's Office received a report of a pedestrian that was walking on State Highway 54, east of County Highway Q in the Town of Farmington. The caller stated a man was walking down the middle of the road.
About two minutes after the call, sheriff's dispatch received a report that the pedestrian had been struck by an eastbound vehicle.
Sheriff's deputies and Gold Cross Ambulance Service tried to resuscitate the pedestrian on the scene, but the man, only identified as a 55-year-old from Waupaca, was pronounced dead.
The driver of the vehicle that hit the man was a 17-year-old from Waupaca, who sheriff's officials say was uninjured in the accident.
Traffic for State Highway 54 was detoured for close to three hours.
Names of those involved have not yet been released, as the incident remains under investigation.