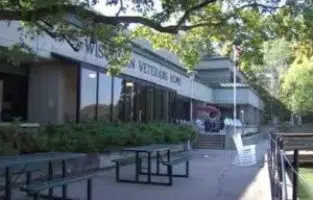 Almost two thirds of Wisconsin lawmakers have asked the federal government to restore funds to house homeless veterans at state nursing homes at King and Union Grove.
The word came down last weekend that the V.A. would stop giving Homeless Provider Grant funds at Union Grove, where they've been granted since 1997 and at King in Waupaca County, which has had those funds since 1995.
More than 80 lawmakers of both parties told program director Jeffrey Quarles that some of the 49 Wisconsin homeless veterans who use the program have no other choices, and there's a "lack of options" in some parts of the state.
The state legislators also sent their request to Wisconsin's congressional delegation. Federal officials did not immediately comment.