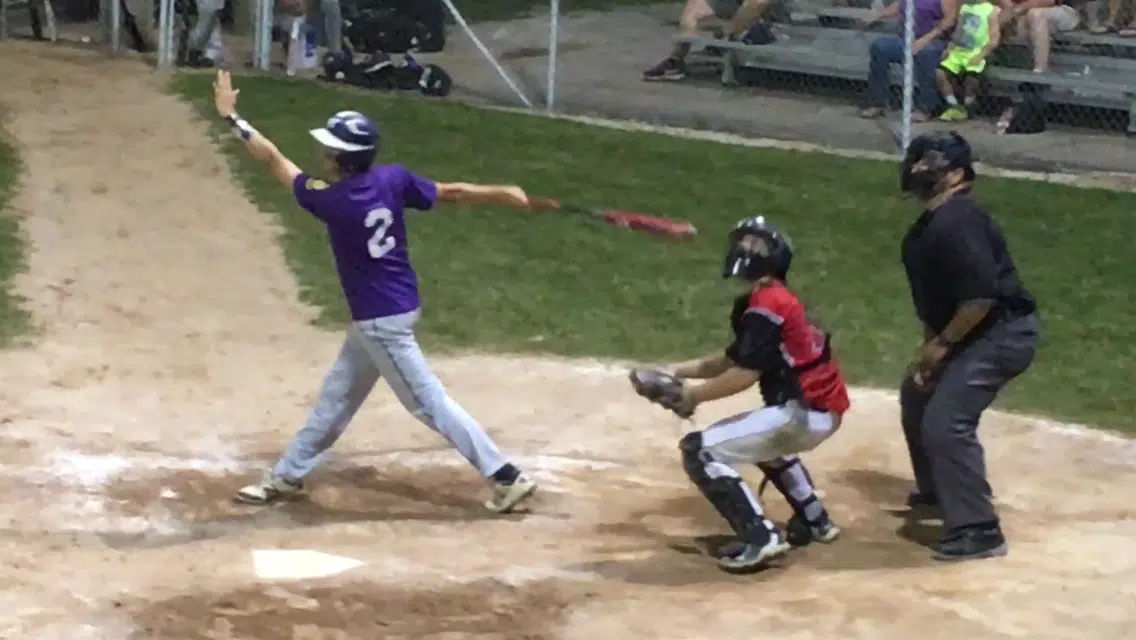 Niagara's bats picked up where they left off from yesterday, producing 10 hits to put themselves in the driver's seat of the Class A Bonduel Regional, cruising by the host team 7-2.
It was a game of missed opportunities for Bonduel. After pushing a run across in the second inning for the first score of the game, the Grizzlies left them loaded and surrendered the lead in the next half inning. Niagara struck for four runs and would never relinquish their lead.
Trailing 4-1 in the third, Bonduel ran themselves out of the inning after consecutive singles to lead off by Brandon Olsen and Bailey Dingledein. Olsen drifted too far from second base on Dingledein's hit, eventually getting caught in a rundown.
Then again in the fourth, the Grizzlies loaded the bases with none out. Isaac Boldt collected an RBI on a walk, but a botched squeeze attempt led to Bryce Weier being picked off at third. The next two batters flew out to end the inning.
Niagara capitalized in the fifth, adding a couple runs of insurance thanks to a few defensive miscues. After Joe Murvich singled to lead off the inning, he was picked off by Bonduel pitcher Jordan Boldt, but reached second safely on an errant throw from first base. Murvich was able to advance and score on two separate passed balls.
Jordan Boldt took the loss, tossing 4 2/3 innings while allowing six runs. Riley Allen came on in relief, allowing a run in 2 1/3 innings.
Offensively, the Bonduel lineup tallied nine hits as a team. Parker Bohm was 2-for-3 with a double while Bailey Dingeldein and Josh Richter who went 2-for-4. Bryce Engel reached base four times and scored a run, officially going 1-for-1 with a pair of walks and a hit by pitch.
Micah Wilson went 3-for-5 with a double to lead Niagara. Murvich and Nate Kruger each went 2-for-3.
Bonduel will face Clintonville in an elimination game Friday at 5 p.m.