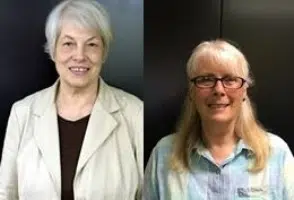 Kamps and Barney Leave; Thorn Decides To Stay
According to Bonduel Village Clerk-Treasurer Willa Rusch, Village Trustees Mary Barney and Joan Kamps turned in an immediate resignation from their seats on the Village Board on Thursday. All binders and books that were given to the two Trustees when they were elected were turned into Village Hall with a brief resignation note. Kamps typed up a brief resignation letter, while Barney wrote her notice on her certificate of election. Exact reasons for resigning were not listed, but recently the two have been on the receiving end of accusations of causing a disharmony in the Village Board. Kamps, Barney and Trustee Margie Qualheim were listed as a group of three mentioned in the retirement letter of Police Chief Todd Chaney and the resignation letter of Deputy Clerk-Treasurer Katrina Schroeder. The group of three were also listed in the resignation letter of Trustee Shawn Thorne.
Resignations are pictured below.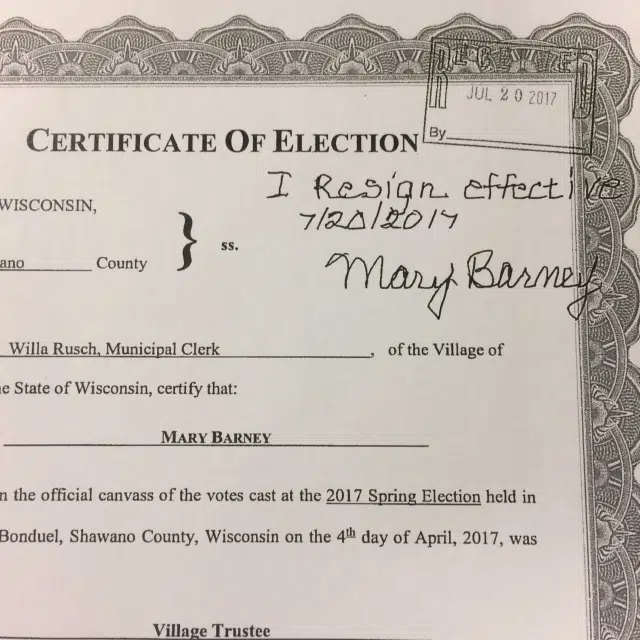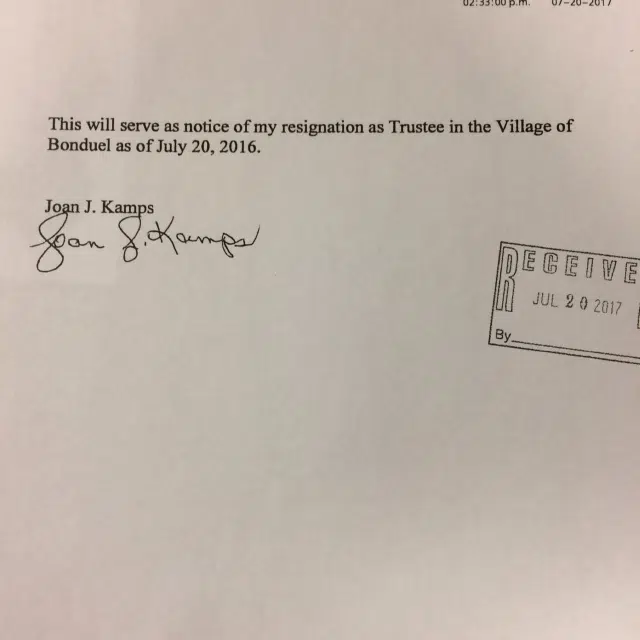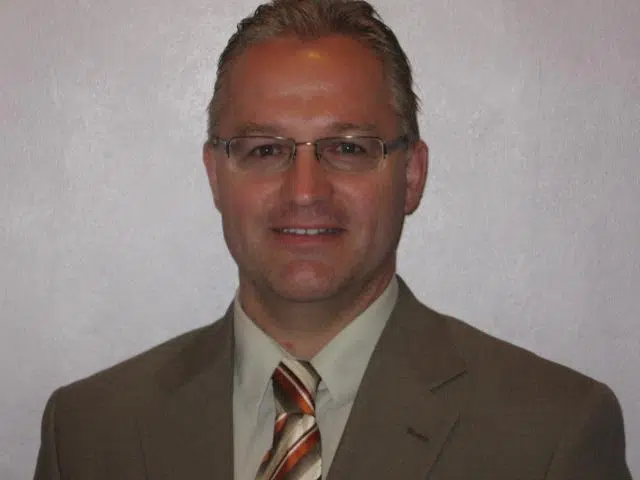 The Village board was prepared to take on the appointment of a new board member to replace Shawn Thorne or set his resignation effective as of July 2oth. During a Village Board meeting at the High School, many that were in attendance showed their support of Thorne, and even asked him to stay and rescind his resignation.
"It is the professionalism of operating on this board that has escaped us" Thorne explained of his reason for resigning. "That has escaped us, I feel, since the last election."
Thorne said that the negativity needs to be fixed.
"This is not something that will fix itself on its own" Thorn said. "In my opinion, the only way this will get better is through a recall process."
One resident asked Thorne if he would come back if the Village started a recall election.
"How could I not consider that" Thorne said in response to support through cheers in the crowd.
Thorn stated during the meeting that a recall election is an option.
Multiple residents took turns asking Thorne to stay on the board. "We need you", "We support you" could be heard in the crowd before Thorne replied "alright".
Thorne said after the meeting that is was humbling to see the support for him and he could not deny the residents that.
The Bonduel Village Board will have a meeting on Monday to appoint two new board members to fill the vacant seats. TCHDailyNews has been told that some candidates have recently expressed interest to sit on the board.