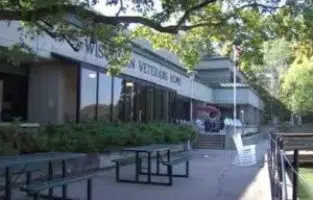 A program that assists homeless veterans at King home have been cut, according to a letter from state Veterans Affairs Secretary Daniel Zimmerman.
The letter states that there will no longer be federal funding for the Veteran Housing and Recovery Program (VHRP) at King and Union Grove veteran homes, which are funded through the end of September, but could be kept on until the end of 2017 if needed.
The program houses 19 veterans in King, 28 in Union Gorve and will now no longer accept new admissions as they begin transitioning, the letter says.
In 1994, the WDVA opened the first-in-the-nation program at King to assist homeless veterans with housing, mental health and other supportive services.
To help compensate the loss, plans will be to help expand and redevelop their Veterans Outreach Program from 49 to 65 counties in the state, which goal is to help homeless and chronically homeless veterans gain access to housing and support .
Photo: Wisconsin Department of Veterans Affairs