Cover Photo Credit: Adam Bieber
Local Teams Come Up Big In Shawano Tournament
11U Tournament
With a no quit attitude, Shawano 11U Baseball won two games Sunday on walk-off hits to claim the tournament title. Shawano got a base hit in the sixth inning to beat Kimberly 6-2 and a two run hit by Blake Hartmann to get the win over Oconto 10-9 in the Championship.
"He is a great kid, but he has been having a little trouble at the plate" said Shawano Coach Justin Popp. "He has just been putting in the hard work, and to come through with a hit like that, that is why we are here" Popp said of Hartmann.
In the Championship game, Shawano was down 6-1, but kept chipping away at the lead, and used good defense to keep Oconto from scoring much more.
"These kids never give up, they fight, fight, fight" Popp said. "I have coached these kids since they were six, and they never give up."
Shawano finished 2-0 in Pool Play with 10-o wins over Mosinee and Two Rivers. Shawano was the top seed in bracket play by not giving up any runs.
"That was big to get that bye" Popp explained. "We got the chance to save some pitching."
Greenville and Seymour both lost the first round of bracket play. Kimberly beat Suburban to take 3rd.
Popp said the competition in the tournament was one of the best he has seen.
"These are the high school teams that make it to state every year" Popp said. "We have 15 kids that tried out, Plover had over 100 that tried out" he said, "To play teams like this and to win, it really shows what Shawano baseball is."
11U Results
Friday July 14
Oconto 4, Greenville 3
Kimberly 10, Seymour 0
Plover 7, Suburban 4
Shawano 10, Mosinee 0
Saturday July 15
Wisconsin Rapids 13, Two Rivers 5
Oak Creek 1, Oconto 0
Seymour 10, Greenville 1
Kimberly 11, Suburban 8
Shawano 10, Two Rivers 0
Plover 7, Oak Creek 2
Wis Rapids 5, Mosinee 1
#9 Mosinee over #8 Greenville 5-4
#10 Suburban over #7 Seymour 4-2
#6 Oconto over #11 Two Rivers 12-4
#4 Kimberly over #5 Oak Creek- 14-6
#1 Shawano over #9 Mosinee- 13-3
#10 Suburban over #2 Wisconsin Rapids-12-2
#6 Oconto over #3 Plover- 6-2
Sunday July 16
Semifinal 1-Shawano 3, Kimberly 2
Semifinal 2- Oconto over Suburban
3rd Place Game-Kimberly 6, Suburban 1
Championship Game Shawano 10, Oconto 9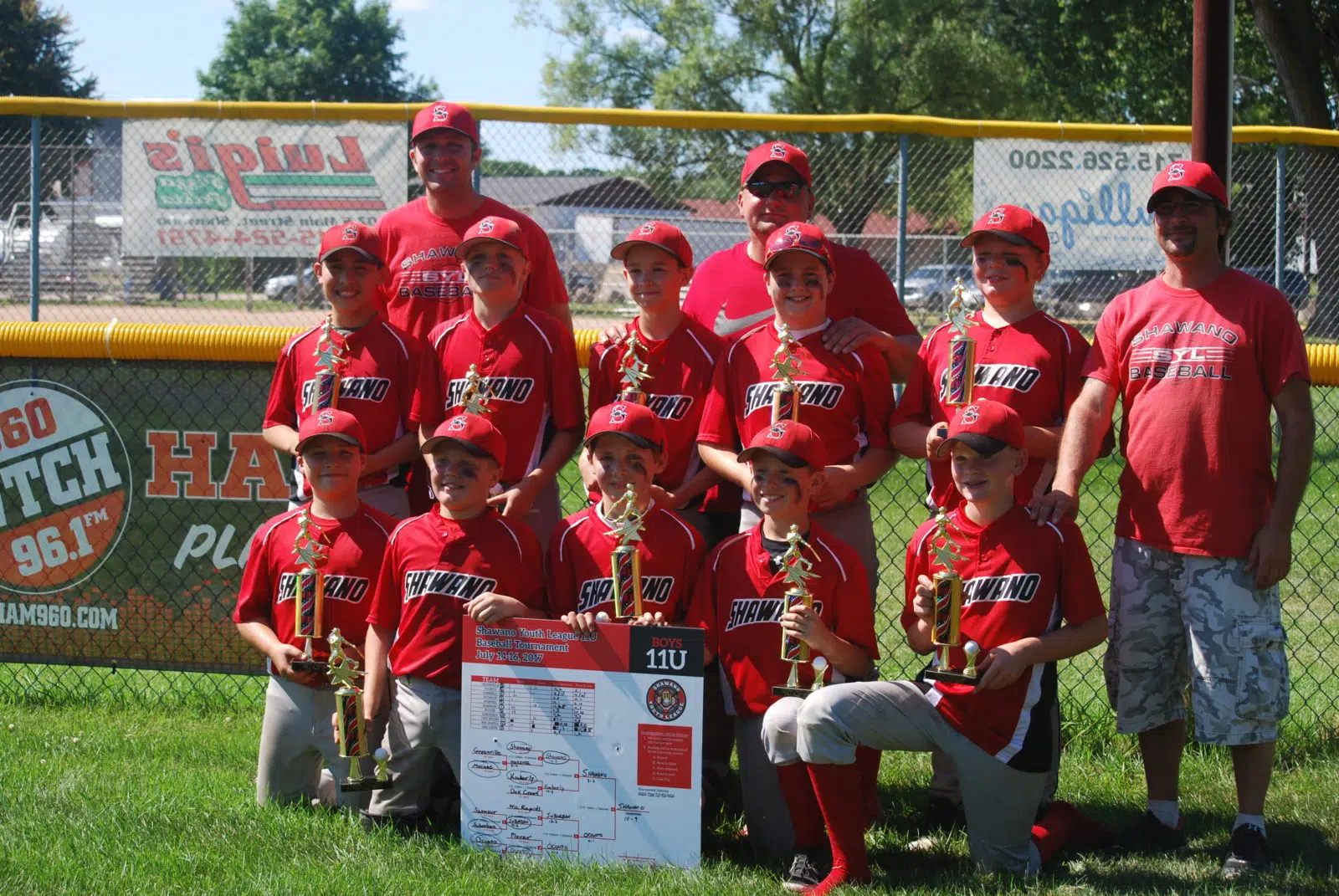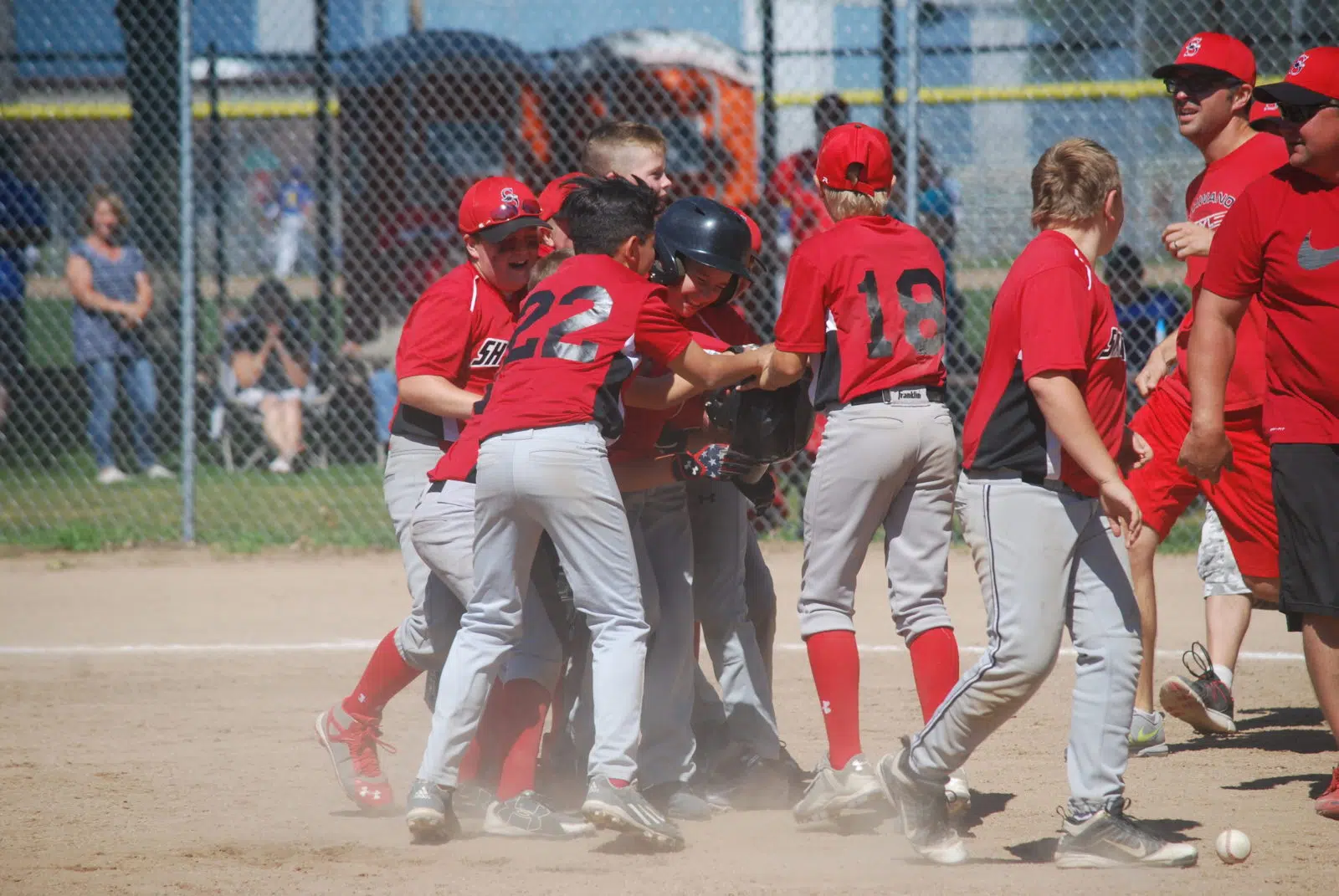 12U Tournament
Shawano Red used strong hitting and strong pitching stay in control of the 12U tournament, all the way to a Championship.
In the Championship, Shawano battled Seymour in their second meeting of the Tournament. Shawano held Seymour to a pair of hits, and scored early to take a 8-0 lead in the second inning. Will Bieber had a pair of triples to the centerfield fence, the second of which scored the final two runs. Shawano earned a shortened 10-0 win to claim the title.
"Good to have him on our team, he does it all the time" Sumnicht said of Bieber. "When Will Bieber comes to the plate, I am always confident."
The pitching of Ethan DeMunk, Will Bieber and Ray Lemieux helped keep opposing teams quiet. Shawano Red beat Seymour 7-1, Wausau 20-3 and Rudolph 15-0 in pool play.
"Nine times out of ten when those guys go out there, that is what you get" Coach Clint Sumnicht said of his pitchers.
The only game that Shawano struggled in was their first game against Seymour on Friday. Shawano held on to a 2-1 lead midway through the game, before one big inning put the game out of reach. Will Bieber came in to pitch and shut Seymour's bats down.
"After Friday's game, we wanted to play Seymour again. We wanted to show them that we were better than what we showed on Friday."
Shawano did just that. Shawano only gave up two hits in two games with wins against Peshtigo and Seymour on Championship Sunday.
Bonduel played in all close games and went 3-0 in pool play with wins over Shawano Black 4-2, Oshkosh North 2-1 and Peshtigo 2-1. Bonduel lost in the Semifinals to Seymour 7-5 and came from behind to beat Peshtigo 8-7 to claim 3rd place.
12U Results
Friday July 14
Bonduel 4, Shawano Black 2
Oshkosh North 2, Peshtigo 2
Shawano Red 7, Seymour 1
Saturday July 15
Wausau 8, Rudolph 6
Peshtigo 13, Shawano Black 3
Bonduel 2, Oshkosh North 1
Shawano Red 20, Wausau 3
Seymour 11, Rudolph 1
Bonduel 2, Peshtigo 1
Oshkosh North 12, Shawano Black 4
Seymour 10, Wausau 1
Shawano Red 15, Rudolph 0
Sunday July 16
Semifinal 1: Seymour 7, Bonduel 5
Semifinal 2: Shawano Red 10, Peshtigo 0
3rd Place Game: Bonduel 8, Peshtigo 7
Championship Game: Shawano 10, Seymour 0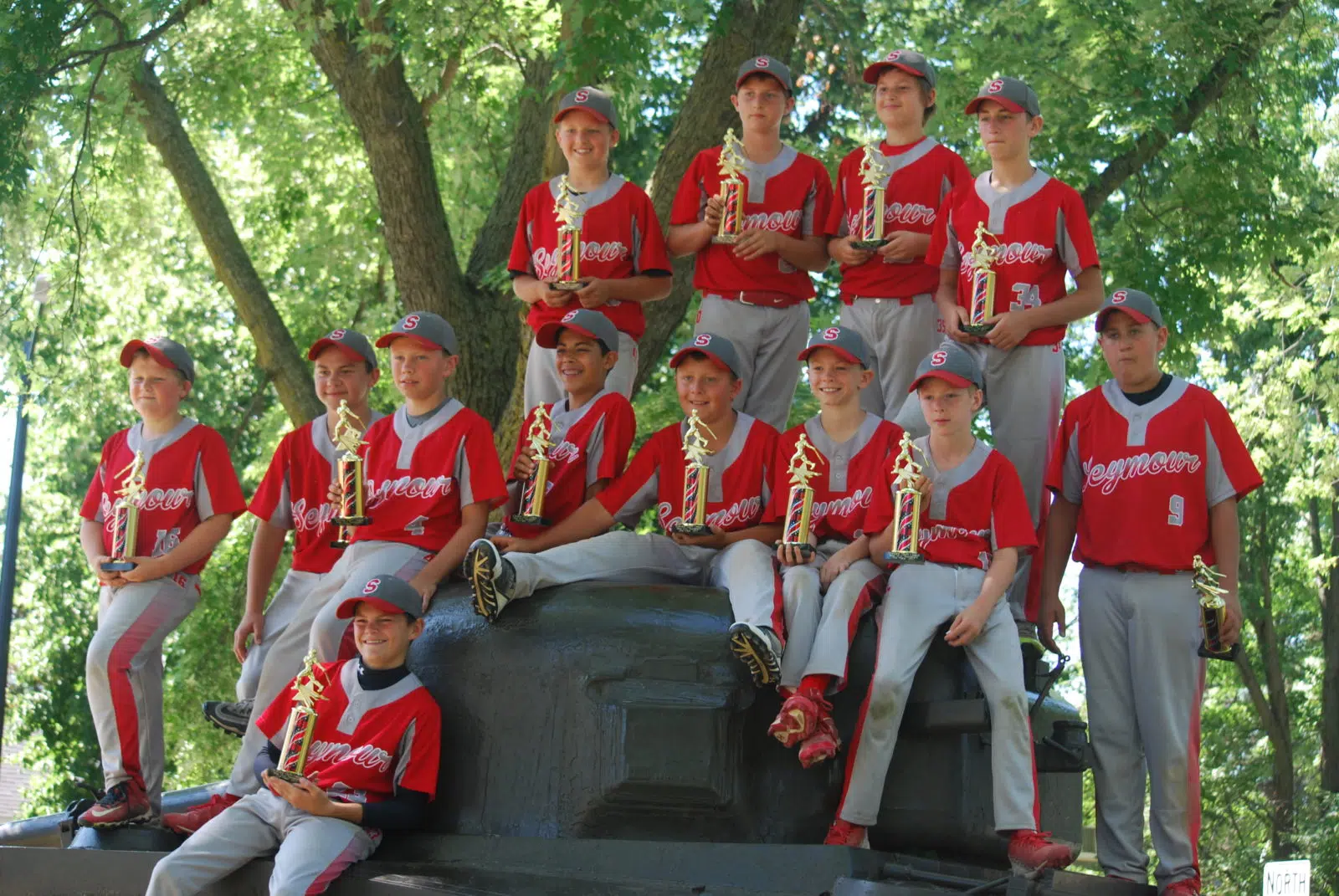 Softball 8U Tournament
Shawano 8U took third place with a 2-1 win over De Pere. Shawano held off two De Pere rallies to claim the win. In Pool Play, Shawano tied with De Pere 2-2, but beat Wausau 7-3 and Clintonville 11-0 to make bracket play. Shawano lost to Plover 13-0 in the Semifinal.
Clintonville was 0-3 in the tournament.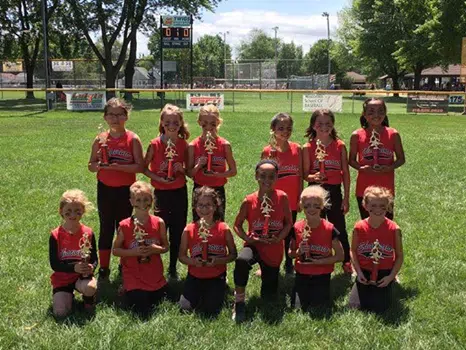 Baseball 8U Tournament @ Bonduel
Shawano ran the table to win the Bonduel Tournament on Saturday.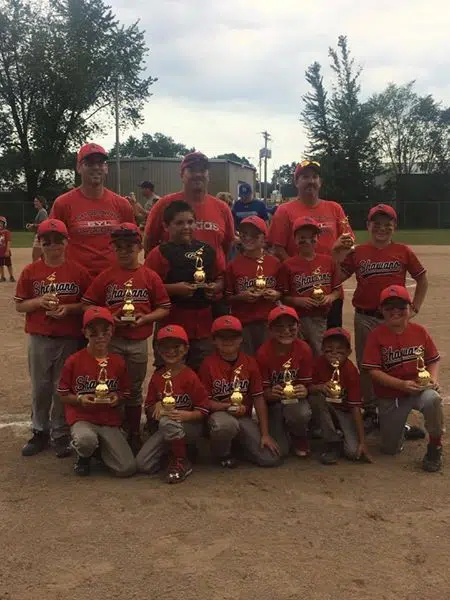 Baseball 10U Tournament @ Pulaski
Shawano fell to Pulaski 9-6 in the Championship of the Pulaski tournament. Shawano also lost to Pulaski 7-4 in Pool Play, but beat Bay Port 13-2 and Spartan 6-5 to make the Championship.