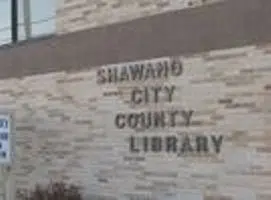 The plans to consolidate the libraries in Shawano County is underway with Wittenberg being the first to approve the lease agreement. The Shawano County Library Planning Committee approved the agreement with Wittenberg at its last meeting. The agreements include items such as insurance, maintenance, utilities, damage and repair. The county is not taking over the buildings.
"We are not offering to buy any buildings" Shawano County Administrative Coordinator Brent Miller said. "We will get an inventory list and as stuff gets replaced, it will go back to the municipality.
So far, Tigerton library committee has taken up discussion on the issue in their May meeting. The lease agreement was scheduled for discussion by the Village Board in their July meeting, but the item was tabled. Village President Andrea Graham said the Board did not see the agreement yet, so they could not discuss it two weeks ago. Graham said they are waiting to get it from the Library committee.
Other libraries yet to sign the lease agreement are Mattoon, Bonduel, Birnamwood and the City of Shawano. After the consolidation is done, a new board will be formed, which will include representation from each of the libraries.
The decision to consolidate was made to prevent the county from receiving fees from other counties. Currently, the county is charged if residents of Shawano County check out any items from nearby county libraries.
The timeline for the Committee includes having the lease agreements done and the County budget process completed by October. Training of staff would begin in October and the new library board would be approved by the County Board by the end of the year. The new consolidated system would be scheduled to take place by the first of the year.