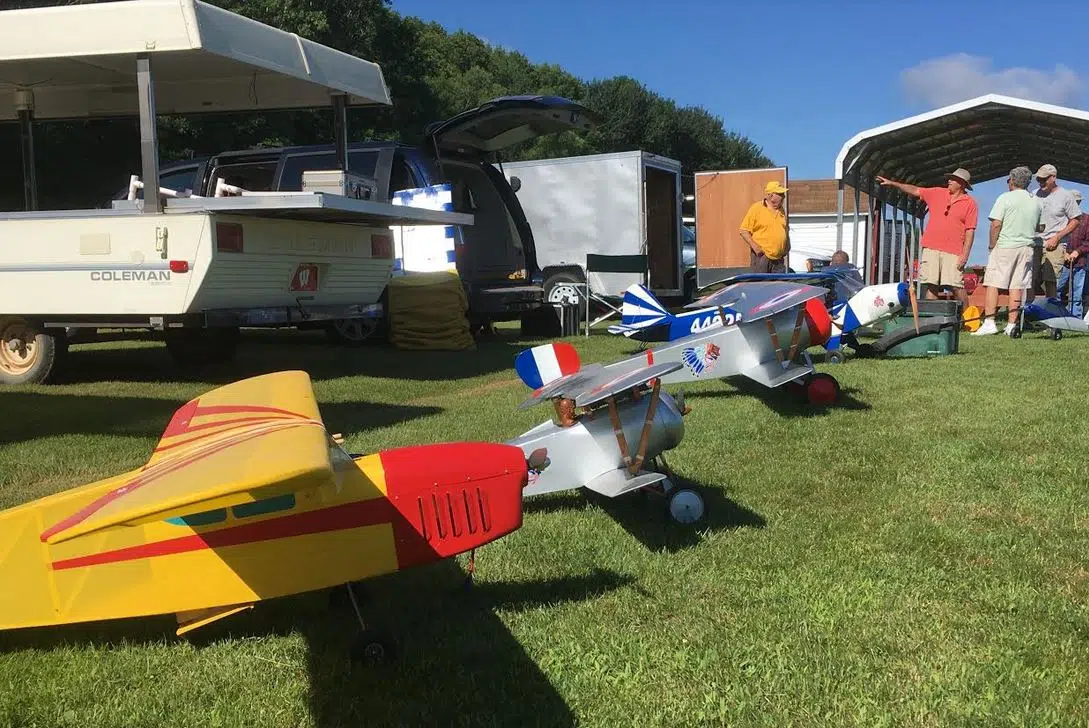 RC pilots from across the state made their way to Shawano for the Shawano R/C Club's annual airshow and fun fly
A beautiful morning Saturday allowed for near perfect flying conditions for pilots as they unloaded and assembled the many varieties of R/C planes at the Shawano R/C plane field. The event was a chance for the public to check out the different planes, maneuvers and skills as pilots showed off as they took to the air. Steve Jaecks has been flying R/C planes for 22 years and made the trip with his father from Wausau. Flying R/C planes is something that's he's grown up doing.
"I started out on the smaller, trainer-type airplanes, then gradually worked my way up to bigger, more aerobiotic planes and then some scale planes too" Jaecks said.
The plane the Jaecks brought with them was an enlarged version of one they built from balsa sticks. He said he's just happy to be out flying on a beautiful day.
"I've always been interested in aviation, so it's kind of a way to do aerobiotic stuff that you normally wouldn't normally be able to do in a regular airplane" he said. "Just because you kind of get to do something different, I guess there's more freedom as to what you can do."
David Zahn brought out his shoestring Formula 1 race plane that tops speeds of 100 mph, which is one of his favorite parts of the hobby.
"I like just high-speed fly-bys. You get together with the guys you haven't seen since the last fly in, it's fun."
It was the 31st annual fly-in put on by the Shawano R/C Club.