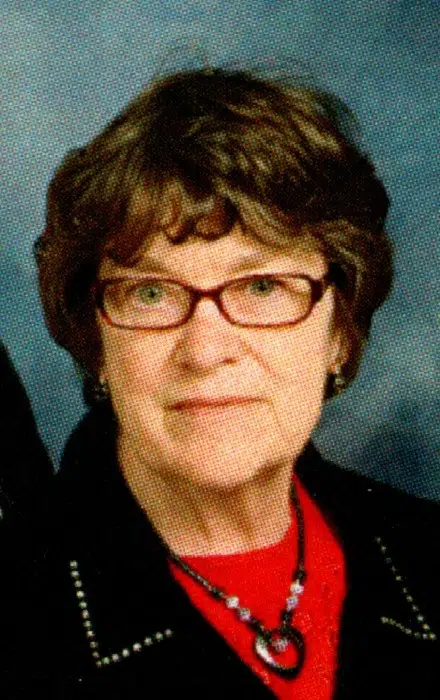 Shirley A. Mielke, age 71 of Marion, WI passed away unexpectedly at her home on Friday evening, April 14, 2017.
Shirley was born on May 22, 1945 in New London, WI as the daughter of the late Art & Hildegarde (Seelig) Patri. She grew up in Manawa, WI where she attended St. Paul's Lutheran School and later graduated from Little Wolf High School in 1963. On September 6, 1964, Shirley was united in marriage to Donald "Don" Mielke at St. Paul's in Manawa. The married couple then resided in Marion where they have been members at St. John's Lutheran Church ever since. Shirley was a very giving person and loved to volunteer both at church and in her community. At St. John's she taught Sunday School, helped with Christmas programs, concerts, and the food pantry. Shirley was also active in Marion with the House of Hope, and helping with local elections. She spent 35 years selling Tupperware as well as 12 years working for Nueske's Meats out of Wittenberg, WI. Shirley enjoyed being outside working in her garden as well as playing a good game of bridge or sheephead with local card clubs. She cherished spending time with her grandchildren and was often in attendance at their soccer and baseball games. Those that knew Shirley best will always remember her bright smile and contagious laughter.
Survivors include: Her Husband: Don Mielke, Marion.
Daughters: Ann (Scott) Arndt, Marion; Rebecca (Lyman) Jacobs, Green Bay; & Beth (Ken) Zorn, Crown Point, IN.
Sons: Mark (Christina Marty) Mielke, Marion; Dan (Kimberly) Mielke, Marion; & Tim (Theresa) Mielke, Black Creek.
16 Grandchildren: Justin Mielke, Brittany Mielke, Aaron Mielke, Kristin (Andrew) Gast, Collin Mielke, Cody Mielke, Alex Mielke, Amber (Javier) Gomez, Jordan (Courtney) Arndt, Jonathan Arndt, Hanna Arndt, Lydia Zorn, Addyson Mielke, Alayna Mielke, Colton Mielke, and Braedon Mielke.
2 Great-Granddaughters: Angel & Patience.
Her Aunt: Ruth Wroblewski, New London.
Also numerous sisters-in-law & brothers-in-law, nieces, and nephews.
Shirley was preceded in death by her parents, brothers; Robert, Leland, & Orval Patri, and a sister; Loyola Suehs.
Shirley's funeral service will be held Wednesday, April 19, 2017 at 12 PM at St. John's Lutheran Church, Marion, with Rev. Brad Dokken officiating. Friends may call at the church on Wednesday from 9 AM until the time of the service. Memorials for Shirley can be directed towards the Lutheran Hour Radio Broadcast on WFCL Radio. The Eberhardt-Stevenson Funeral Home & Crematory of Marion is assisting her family with the arrangements. www.eberhardtstevenson.com