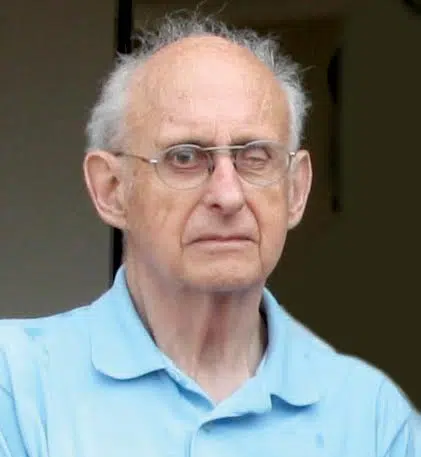 Bruce D. Hofman, age 85, of Marion passed away Tuesday, April 4th, 2017 at Cedar Creek Manor in Kronenwetter, WI.
 Bruce David Hofman was born on October 12, 1931 in Marion to Fredrick and Cora (Hollar) Hofman.  He grew up in Marion and graduated from Marion High School in 1950.  As a teenager he started selling and repairing new and used cars at the family business, Hofman Garage in Marion.  He was united in marriage on May 24, 1954 to Cynthia R. Morris in Clintonville.  The couple lived all their lives in Marion and Bruce was so proud of his family's ancestry in the area.  Then in 1966 the dealership changed from Pontiac to AMC.  The dealership also sold Arctic Cat Snowmobiles from the mid 1960's to the mid 1980's.  Bruce sold either cars or snowmobiles for much of his life and retired in the mid 1990's.  His wife Cynthia preceded him in death on October 6, 2010.
 Bruce was a faithful lifelong member of St. Mary's Catholic Church, Marion, where he devoted countless hours with the cemetery and other church projects.  His family helped found the original St. Mary's Church and for decades he unselfishly gave of himself as Cemetery Sexton to maintain the land and paperwork.  In his early years, Bruce's hobbies included flying, snowmobiling, woodworking and being outdoors.  After retirement, he enjoyed creating beautiful stained glass items.  He would often donate his creations to local area events or for church fundraisers.  Even though his eye sight would start to fail him his faith and determination never faltered.  Bruce was instrumental in assisting with the establishment of the Marion Area Historical Society and volunteered countless hours of his time and talent into making the organization successful.  His favorite activity was to conduct guided tours of the Historical Society buildings where he loved sharing his knowledge about the past with school children and adults alike.  A few years ago he moved to Stevens Point and then into an assisted living over in Kronenwetter to be closer to his daughter but he always longed to return to his old home on S. Main Street in Marion.  Bruce will be remembered most for his story telling, community involvement and his love for his family.
 Survivors include two daughters, Tam (Fred) Hofman-Schlicting of Cornucopia, WI, and Holly (Kevin) Sperberg of Kronenwetter.  There are two grandsons, Jacob (Becky) Sperberg of Oregon, WI, and Nikolaus Sperberg of Eau Claire.  He is further survived by one great granddaughter, Violet, one sister, Winnifred Vandenheuvel of Little Chute, and many other relatives and friends.  Bruce is preceded in death by his parents, his wife Cynthia, two sisters Priscilla Rice and Harriet Defferding, and one brother Keith Hofman.
 Memorial Service will be held on Thursday, April 20th, 2017 at 11:00 AM at St. Mary's Catholic Church, Marion.  Fr. Jose Castaneda will officiate and inurnment will follow in the parish cemetery.  Friends may call on Thursday from 10:00 AM until time of service at the church.  The Beil-Didier Funeral Home, Marion, is assisting the family.  In lieu of flowers or plants, please consider a donation to the Marion Area Historical Society or St. Mary's Catholic Church in Bruce's memory.
 We wish to thank all of the staff at Cedar Creek Manor and the nurses with Aspirus Hospice for their loving care and support of dad.