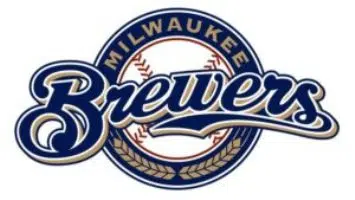 First baseman Eric Thames homered for a second straight game, driving in three runs, as Milwaukee pounded the Cincinnati Reds 10-4 Friday night.
Thames' sixth inning homer wrapped up a four-run rally, then the Brewers added four more runs in the seventh.
Tommy Milone earned his first victory, despite a shaky five-inning start.  The Brewers claimed the victory after wiping out an early three-run lead held by the Reds.
Milwaukee had 12 hits and five stolen bases.  Catcher Manny Pina went 4-for-5.  Zach Davies starts for the Brewers today in Cincinnati.