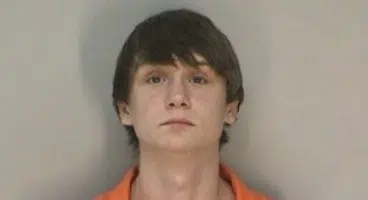 A 19-year-old New London man will serve one year in prison for shooting at a truck from another vehicle.
Austin D. Merryfield was ordered by a Waupaca County judge to serve an additional 7 ½ years on probation for shooting from a vehicle toward another vehicle, as well as criminal damage to property.
Prosecutors had dismissed charges for attempted first-degree intentional homicide, according to court records.
Merryfield also had charges dismissed against him for disorderly conduct with a dangerous weapon, carrying a concealed weapon, and second-degree recklessly endangering safety with a dangerous weapon.
The criminal complaint states that in November, Merryfield was riding in a vehicle with his mother and shot across her at another truck that had been carrying three other people.
Merryfield allegedly told his mother it was a cap gun, however, police discovered a bullet hole in the front passenger door of the truck that was shot. Merryfield's mother had was unaware of the intent, which is why, she said, she kept driving, according to the criminal complaint.
The court states Merryfield is already credited with having 157 days served in jail.