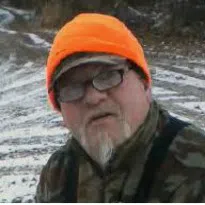 Gary "Beechie" Breitrick, age 61, of Tigerton died unexpectedly on Friday, March 31, 2017 in the Town of Wittenberg, Shawano County.
Gary Edward Breitrick was born on April 20, 1955 in Tigerton to Oral and Kathryn "Katie" (Dow) Breitrick.  Beechie grew up in Tigerton and graduated in 1972 from Tigerton High School.  He worked from some years at Drott Manufacturing Company (later known as Case Equipment) in Wausau.  Then Beechie was employed for some time as a welder at Oshkosh Truck Corporation in Oshkosh.  He was an avid outdoorsman and enjoyed spending much of his life fishing, hunting, camping, or four-wheeling.  Beechie was a simple man who loved spending much of his time with family and friends, especially his hunting and fishing buddies.
Survivors include a daughter, Mandy (Gabriel) Mares of La Porte, TX, and two grandsons, Joshua Anthony and Kaleb Clark.  There is one sister-in-law, Linda (Dan) Heuer and one niece, Lisa Dennis, both of Iola.  He is further survived by many other relatives and good friends.  Beechie was preceded in death by his parents, a son Casey, and a brother Larry.
Memorial Service will be held on Saturday, April 8th at 11:00 AM at Zion Lutheran Church, Tigerton.  Deacon Sharon Fox-Bogen will officiate and inurnment will follow at Union Cemetery, Tigerton.  Friends may call on Saturday from 10:00 AM until time of service at the church.  The Beil-Didier Funeral Home, Tigerton, is assisting the family.