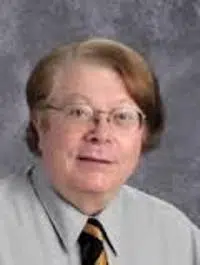 Stockbridge-Munsee Police say a 69-year-old teacher from the Gresham School District was taken into custody on charges regarding crimes against children and child pornography. In a statement by the Gresham School District they confirmed that Gresham Elementary Music and Junior High and High School choir teacher Timothy Schmidt resigned from his position.
"On March 21, 2017, the Gresham School District became aware of a police investigation into the conduct of elementary music and JH/HS choir teacher Timothy Schmidt. The school district is cooperating fully with the police investigation. Mr. Schmidt voluntarily resigned on March 23, 2017 and the School Board has accepted his resignation.
According to a press release, on March 22, the Stockbridge-Munsee Police Department received information about possible inappropriate conduct being conducted by a teacher at Gresham School.
After interviewing several people regarding the allegations, the police department interviewed the teacher alleged to be invovled. Authorities took several electronic devices to be inspected and were turned over to Shawano County detectives for analysis.
On March 23, the Stockbridge-Munsee Police Department was made aware the suspected teacher had resigned his position with the Gresham School District.
Police say on Friday, March 31, the Stockbridge-Munsee Police Department and Shawano County Sheriff's detectives executed a search warrant at a home in the Town of Hutchins that was related to the investigation, which is when the man was taken into custody.
The male suspect has not been identified by police, as the investigation is ongoing at this time.
Charges have been referred to the Shawano-Menominee County District Attorney's Office.