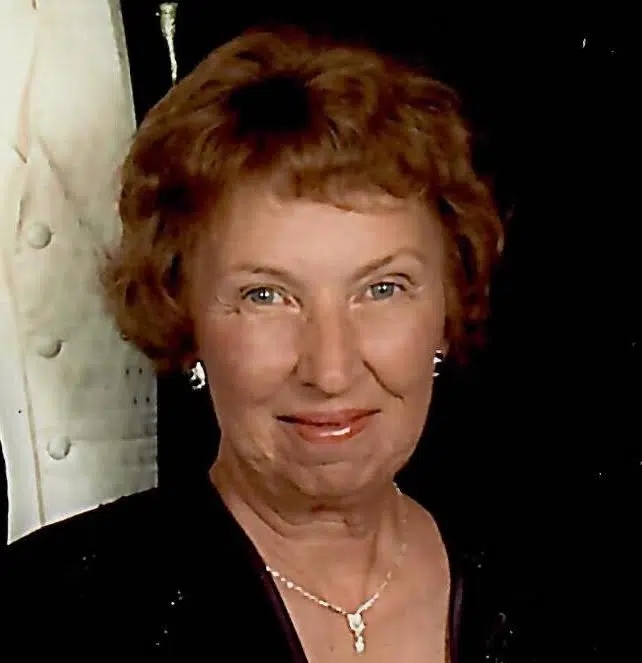 Janice L. Papendorf, age 70, of Caroline passed away Thursday, February 23, 2017 at her home.
The former Janice Louise Meisner was born on May 16, 1946 in Shawano to Arthur and Emma (Beilfuss) Meisner.  She grew up in the Cecil area and attended Bonduel High School graduating in 1964.  After school she worked for a few years as a secretary at AAL Insurance Company in Appleton.  Janice was united in marriage on April 21, 1968 to Thomas E. Papendorf at the Lutheran church in Cecil.  She was a proud homemaker and stayed home for a number of years to raise her family.  When the children were older she began working in the Shawano School District with Pupil Services.  Janice was employed for close to 39 years at either the elementary or middle schools mostly between Franklin and Lincoln, retiring in 2015.
Janice was a longtime member of Zion Lutheran Church, Caroline, and even filled in as church organist in her younger days.  She liked playing bingo with her mother, picking raspberries, and going fishing with her husband.  Janice and Tom enjoyed playing cards like Sheepshead and Cribbage which they did for hours on end.  But her favorite pastime was spent with her grandchildren making Play-Doh and baking delicious cookies and breads.
Survivors include her husband of 48 years, Thomas; and three sons, Tommy (Lisa) Papendorf of Clintonville, Jim (Stacy) Papendorf of Neenah, and Mike (Ann) Papendorf of Embarrass.  There are 7 grandchildren, Matthew, Benjamin, Emerson, Easton, Emily, Claire, and Charlie.  There is a brother, Roger Meisner of Kaukauna, and a sister-in-law, Diane Meisner of Cecil.  There is a sister-in-law, Susan (Evan) Stuhr of Tigerton, and two brothers-in-law, Gordon "Bud" Papendorf and Ed Elandt, both of Marion.  She is further survived by nieces, nephews, many other relatives and friends.  Janice is preceded in death by her parents, an infant sister Marilyn, a brother Arthur, a grandson Ethan, and three sisters-in-law Kathleen Meisner, Darohl Papendorf, and Beverly Elandt.
Funeral Service will be held on Tuesday, February 28th at 6:00 PM at Zion Lutheran Church, Caroline, with Rev. Craig Nehring officiating.  Friends may call on Tuesday from 4:00 – 6:00 PM at the church.  Burial will be on Wednesday, March 1st at 11:00 AM at Highland Memorial Park, Appleton.  The Beil-Didier Funeral Home, Marion, is assisting the family.