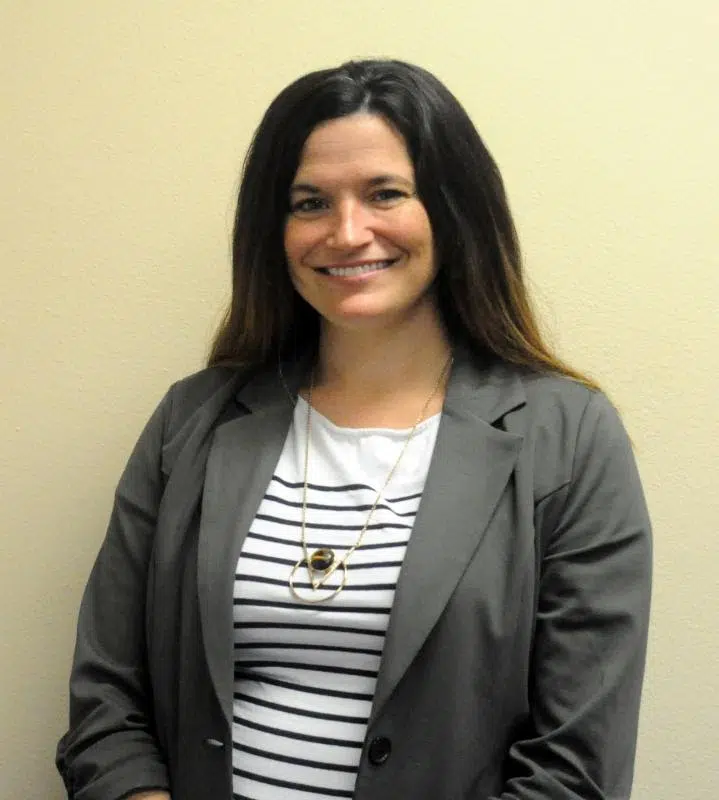 Photo: Courtesy of the New London Chamber of Commerce (Scott Bellile photo)
April Kopitzke has been hired as the new Executive Director of the New London Area Chamber of Commerce. Kopitzke, born and raised in New London, is a graduate of New London High School.
She later graduated from Concordia University with a Bachelor's degree in Human Resources and a minor in Business Management. Kopitzke has 19 years of customer service experience and loves working with people and planning events.
"The Chamber is very excited to have April accept the position of Executive Director," said Chamber President Peter Kurth. "We look forward to the leadership that April will bring to the Chamber and business community with her skills and passion for working with others."
April will begin her new position on Monday, Feb. 27th. She replaces Laurie Shaw who served as the Executive Director for almost 11 years.