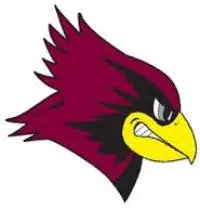 Eight members of the De Pere wrestling team who qualified for Sectionals will not get the opportunity to wrestle on Saturday. The WIAA is citing a rule violation in the membership regulations.
"Eight individuals exceeded the individual maximum number of competitions outlined very clearly in the memberships regulation" said WIAA Director of Communications Todd Clark.  The WIAA enforced the penalty that would make them ineligible for Sectionals.
The De Pere District and Athletic Department filed an appeal of the ruling to the WIAA Board of Control, and on Friday, the original ruling was upheld and the appeal was denied.
Among those disqualified were four Regional Champions which included defending State qualifier and third ranked Senior Trevor Turiff who has his career ended at 39-2 this season, without the opportunity to return to the Kohl Center. Turiff is the only Senior who was ruled ineligible. Other Regional Champions are Freshman Sam Bruss at 106, Junior Max Bruss at 132 and Sophomore Charlie Hooyman at 182. Still eligible to wrestle for the Redbirds on Saturday are 20-11 Sophomore Tommy Kratz at 170 and 22-15 Senior Travis Lueck at 195.
To replace the De Pere wrestlers in the bracket, wrestlers who finished lower than a disqualified De Pere wrestler were moved up one spot in the seedings, and those who finished 5th in the 8 affected brackets were asked to fill in the open spot. That included two wrestlers from Pulaski, Brock Gracyalny and Brady Sorenson. Bay Port has two additional wrestlers in Sectionals, West De Pere and Green Bay Preble also have one additional qualifier. Shawano's Sam Tourtilott was invited to Sectionals, but was not medically cleared to wrestle.
Clark added the WIAA does not take any joy in making a decision like this. "Many of us being former athletes ourselves understand the commitment it takes to succeed at any level" said Clark. "Our hearts go out to the athletes, parents, community and fans at De Pere and there is no celebration in this office today". Clark also added that the WIAA is made up of over 200 membership schools who actually make the rules that the WIAA enforces. "Anytime we have to remove a team or individual from tournament competition is a very tough day in our office."
Other wrestlers were moved around in the new Division 1 bracket. For Shawano, Senior Austin Oreskovic will now wrestle 26-16 Jacob Schramm of Kaukauna instead of 36-5 Ian Laatsch and Freshman Ben Carroll will now wrestle 27-12 Mikal Kolosso of Kaukauna instead of 37-3 Jacob Barnett of Hortonville.