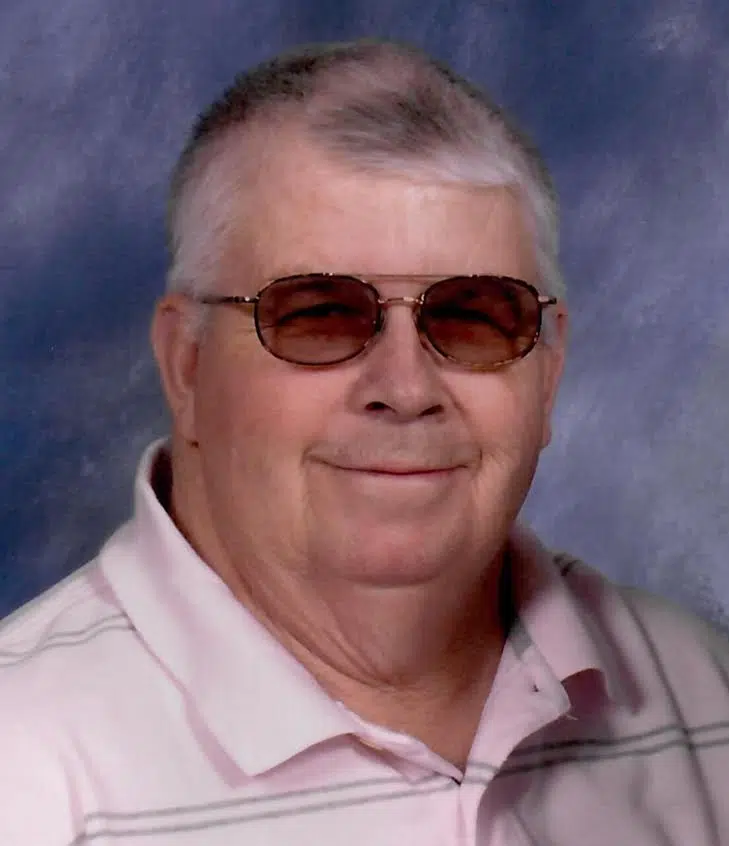 David A. Nordwig, age 79, of Clintonville passed away Saturday, February 11, 2017 at ThedaCare Regional Medical Center, Appleton.
David Allan Nordwig was born on June 17, 1937 at Shawano Hospital to Henry "Hank" and Ida (Schroeder) Nordwig.  He grew in the Thornton area in the Town of Richmond, Shawano County, WI.  David entered the U.S. Army and served from 1960 to 1962.  He was united in marriage on April 20, 1963 to Shirley M. Malueg at Zion Lutheran Church in Caroline.  David worked for a short time at Hotz's manufacturing mill in Shawano.  He was employed by Eugene Behnke in Shawano at the saw mill and on his farm.  For many years David also hauled livestock like pigs and cattle for Behnke's.  Then David started with the Shawano County Farm next to Maple Lane.  He was employed at the county farm for close to 18 years and David was a loyal worker until they closed in the early 1990's.  David and Shirley moved to Clintonville and settled on the edge of town in the Town of Larrabee.
He was a longtime member of St. Martin Lutheran Church, Clintonville.  David enjoyed fishing, whether it was summer or winter and he especially liked to fish off the pier in Gresham.  His other interests included watching NASCAR, the Milwaukee Brewers, and his favorite team was the Dallas Cowboys.  David liked playing the slots machines and winning at the casino.  He was a devoted husband who always loved his wife and also enjoyed the companionship of his dog Otis and cat Minnie.
Survivors include his wife of 53 years, Shirley; two sisters-in-law, Bernice Nordwig of Plymouth and Mabel Nordwig of Leopolis; and numerous nieces, nephews, other relatives and friends.  David is preceded in death by his parents; six sisters, Betty Teske, Fern Speering, Mae Gumps, Inez Schilling, and two as infants; and two brothers, Milton and Ralph Nordwig.
Funeral Service will be held on Thursday, February 16th at 12:00 Noon at St. Martin Lutheran Church, Clintonville.  Rev. Christian Burg will officiate and burial will be at St. Paul's Lutheran Cemetery – Stoney Hill, Shawano.  Military Honors will be provided at the church by members of the VFW Post 664, American Legion Post 63, and American Legion Auxiliary Unit 63, all of Clintonville.  Friends may call on Thursday from 10:00 AM until time of service at the church.  The Beil-Didier Funeral Home, Clintonville, is assisting the family.  In lieu of flowers, a memorial fund will be established in David's name.