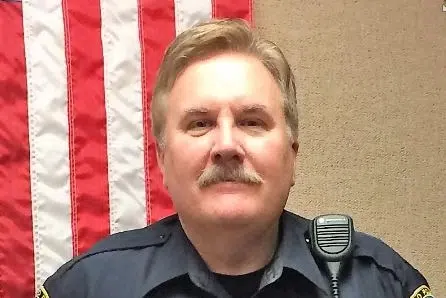 Shawano Police Chief Explains His Retirement Decision
Shawano Police Chief Mark Kohl has confirmed that he will be retiring as Police Chief in April.
"It was one of those soul searching type of questions that my family talked about for over a year" said Kohl.
TCHDailyNews had learned from members of the City of Shawano that Kohl had submitted a letter sharing his intent to retire in April. The information was confirmed by Shawano City Administrator Brian Knapp on Friday. "Police Chief Kohl did submit a letter stating he was planning to retire in April" said Knapp. , Reasons for the retirement were not given in the letter, but Kohl told TCHDailyNews that the timing was right.
"It is perhaps a coincidence with the pending lawsuit at the same time, but honestly the opportunity was there and I have been considering it for sometime now" said Kohl.
It was recently reported that the City of Shawano and Officer NiCole Fischer reached a settlement in a Sex Discrimination suit filed against Kohl. That settlement awarded Fischer $155,000, but the settlement did not admit any wrongdoing by Kohl. A second suit against Kohl is also in the Federal court. Allegations of sexual discrimination filed by Support Services Manager Laura Chartaw against Kohl is scheduled for Jury trial later this year.
"There were distractions" replied Kohl. "Distractions for me to lead the department properly, and distractions with people questioning my motives or intentions with those lingering concerns in the community. It did not have a baring on my retirement though."
Kohl said the Department has had some community criticism over the past couple of years, that he said he will not run from.
"If there are any negatives for things we did wrong, I will take full responsibility for those as a leader" said Kohl. "I will accept all the criticisms, but all the successes that we had is "we" as a team."
Kohl went on to say that he is proud of some of the things that got accomplished by the department.
"It is with a heavy heart that I am leaving the City of Shawano, but we accomplished a lot, and more is to come."
Kohl said the working on limiting bullying in Shawano was one accomplishment along with getting crime of the streets. Kohl said the department is currently working on ways to fight against sexting in Shawano.
City Administrator Brian Knapp said the Police and Fire Commission has not taken up the issue in a meeting yet. Knapp said the Police and Fire Commission will also be responsible for the replacement process and will decide how to go about that, which could include the hiring of an interim Police Chief. Kohl has been Police Chief since 2014 and also served as Police Chief from 2001 to 2002. Kohl said he will continue to be involved in the Shawano Community after retirement. He is currently a member of the Shawano Optimist Club and a big Shawano Hawks sports fan supporting his son Austin. Kohl says he will continue to work hard to keep Shawano a great place until his retirement day.