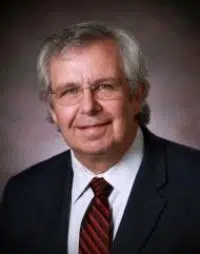 Upon the retirement of Dorothy Erdmann, Bill Schmidt began his responsibilities as CEO of ThedaCare Medical Center in Shawano. Schmidt's new responsibilities will be on top of his current status as CEO of ThedaCare Medical Center in New London, where he has worked since 2001.
Schmidt had worked side-by-side with Erdmann for the last several months in order to get a better feel of the Shawano community and Schmidt said he was grateful for Dorothy and the board members that helped him get acclimated and with other introductions.
"Sharing a CEO is not uncommon in community hospital settings," Erdmann said. "It is a proven successfull model, and Bill has the skills to move within a small community and plug into a large helath care system."
Schmidt assures he will be a fully involved member of the Shawano hospital and community.
He has been active in numerous New London organizations during his 15 years, which includes serving as the president of the Chamber of Commerce, a chairman of the New London Tourism Commission, rotary, the New London School District Board, among other duties.