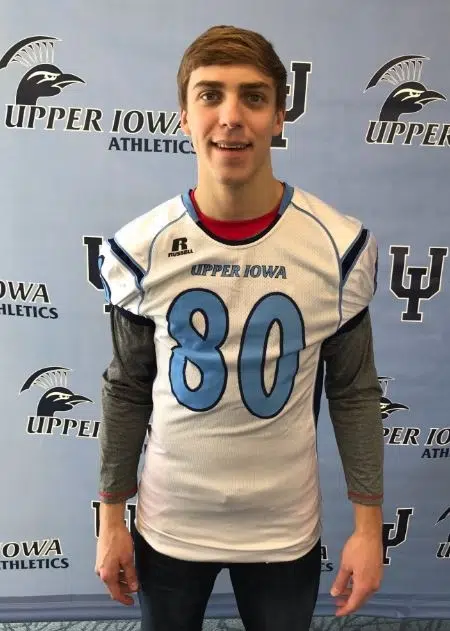 Shawano Wide Receiver Dylan Sumnicht will go from a Hawk to a Peacock. The Senior recently tweeted that he is committing to Upper Iowa University.
Excited to announce my commitment to play football and continue my education at Upper Iowa University!🏈🏈 #peacocks

— Dylan Sumnicht (@dylanxdavid) January 24, 2017
Sumnicht was one of the leading receivers in the State this past season with 1123 yards and 14 touchdowns in his Senior season at Shawano. Sumnicht became the All-Time leading receiver at Shawano with 1,945 yards and 21 touchdowns. In his Senior year, Sumnicht broke his own record for receiving yards.
Sumnicht was named the TCHDailyNews.com Football Athlete of the Year.
The receiver will take his talents to Division 2 Upper Iowa, who are part of the NSIC South Division. This last season, the Peacocks finished below .500 for the first time four years. Upper Iowa was 3-8 to end this past season. The Peacocks, became a Division 2 School in the last few years.