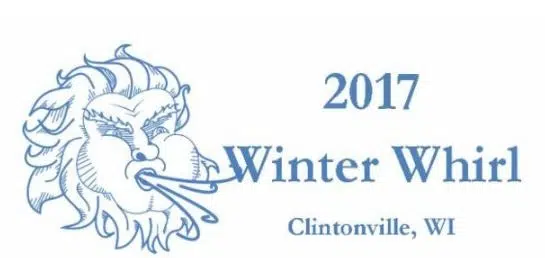 The final touches are being put in place for the 2017 Clintonville Winter Whirl, beginning with the used book sale today and tomorrow at the Clintonville Public Library. Thursday's sale will run from 6 p.m. – 8 p.m., while the sale on Friday will be held from 9 a.m. – 5 p.m.
The fun continues into the weekend with the 28th annual Tummy Warmer Cook-off and other new, fun events.
"Another [event] that was new is the Porkie Breakfast," said Clintonville Park and Rec Director Justin McAuley. "The Clintonville Wise Guys are putting that on at the Aster Retirement Community. Another thing that we have that I'd like to see more people come to is the movie. We have the new Pete's Dragon movie airing at 4:30 the Rec Center after the cook-off."
The Porkie Breakfast will start off Saturday's activities from 7:30 – 10 a.m., followed immediately by the cook-off until 2 p.m.
Grayling Pingel will also be on-hand performing live music at the rec center for those to hear while enjoying the food from the cook-off contestants.