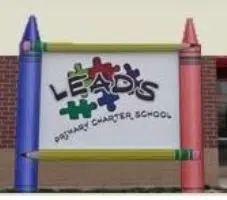 The Shawano School Board voted to renew the contract for LEADS Primary Charter School for an additional two years. The original contract was for five years, and it was set to expire after this year.
After a discussion was held in closed session, the board made a unanimous vote to renew. Before the vote took place, parents of kids enrolled in LEADS addressed the school board.
"They were taught to think and not be scared of it, make mistakes, which for kids I think is a really difficult thing to learn," explained Anne Robinson, a parent of a child enrolled in LEADS.
Sondra Guetschow was the first President of LEADS and urged the school board to renew, but also look at expanding.
"I'd really, really, really like to see the charter school expand to the other schools in our district," said Guetschow. "We have a great district. We have great teachers. We didn't have to pick any of the teachers. They stepped up and they stepped forward, and those are the teachers that we needed. I feel that if we would expand to our other schools, you would see the teachers step up that are supposed to lead."
The board is scheduled to look at the aspects of LEADS during that two year period. Jesise Hanssen will be the Executive Director and Troy Edwards will be Principal of the school