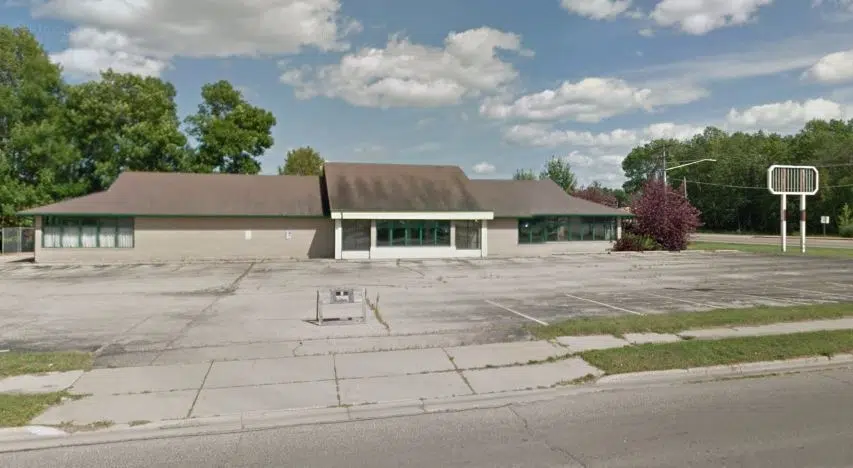 The former Ponderosa building in Shawano is on the path to being torn down. Monday, the Shawano Redevelopment Authority spoke with a representative from VDG, who owns the property.
Both the RDA and VDG agree that the building needs to come down. Eddie Shepard of the RDA says that process appears to be underway soon.
"They've been marketing the property, in hopes to sell it," Sheppard explained. "It's taking a little longer than their hopes are, at the same time, that's kind of an important property in this community. People pay attention to it. We'd like that property to come down and we've informed them of that. The call today was really to affirm they're on the same page as the city. They understand the importance of it to the community and what it means, so they are looking to tear it down."
On Monday, the RDA voted to continue the process of a raze order to tear the building down if needed. After a discussion between the two groups, Shepard says it looks like VDG would like to do it themselves.
"They understand that, but it's our hope they on their own will take that building down, which should overall increase the value of what it is as a marketing potential, and hopefully get it sold for development," Sheppard said of the worn down building.
If for some reason the process does not start on its own, the RDA voted to go through the process of razing the property, located at 1247 East Green Bay Street.
"We've had independent engineers go in there and take a look at that property," Sheppard went on. "They've deemed it unfit for rehabilitation. In fact, it sounds as though people they've been dealing with who are interested in the property, look at it as a detractor and actually reducing the value. The building needs to come down and hopefully that should help them market the property even better."
The RDA also looked at two properties on Main Street which are both owned by SIST, or the Samanta Roy Institute of Science and Technology. The RDA stated that something needs to be done with the former Senzigs building at 214 S. Main Street and the vacant building at 143 S. Main Street in Shawano.
A plan of action is currently being developed by the RDA, who are working on communicating with the property owners.