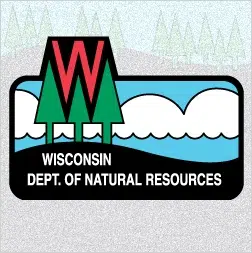 With temperatures expected to fall later on this week, many hoping to head out on the ice for fishing will be pleased to welcome the added thickness to current ice conditions.
The DNR says the ice on Cecil Bay was measured at about seven to eight inches recently, which is safe for fishermen to be on the ice, however, not necessarily vehicles quite yet, says DNR Game Warden Clark Delzar.
"It's not a big deal to have to pull your sled out there a bit further than to be driving out there. We don't want to see anybody going through," said Delzar of the conditions. "As Wardens when we go out, we bring our float coats and ice picks just in case if anything were to happen. Not a bad idea for all the ice fishermen out there to do the same."
Delzar explains that the DNR will also be out enforcing the three-line requirement for those on the ice.
"If you're going out there, just keep in mind that the line regulations state you can only have three bait hooks and lures to be fishing with," Delzar said. "If you have three tip-ups out, that counts as your three lines. You can't be jigging with your fourth line if you have your tip-ups out."
Safety is the priority for the DNR when it comes to reminding those fishing on the ice. They say overall the past year may were safe, relatively speaking, but you can never be too safe, including while in your ice shanty.
"Ventilation can be scary real fast," said Conservation Warden Mark Schraufnagel. "Sometimes you run into folks out there and they're not having their heaters vented and that can cause some serious issues very fast for people."
For those who leave their shanties out on the lake, the DNR requires either your name or customer ID number posted on it.