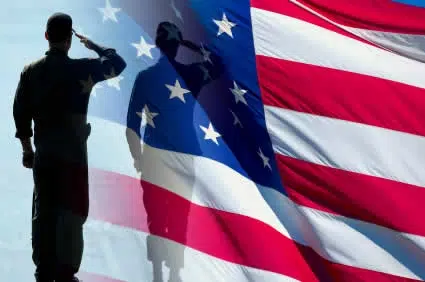 Franklin "Pete" Vandergate, age 83, of Clintonville passed away Friday, December 30, 2016 at Care Partners Assisted Living, Clintonville.
Franklin Duane Vandergate was born on September 30, 1933 in the Town of Union, Waupaca County, to William and Matilda (Rineck) Vandergate.  After graduating high school in 1951 he was employed for a few years at Curtis Companies in New London assembling doors and door frames.  Pete was united in marriage on September 17, 1957 to Beverly J. Riske at St. Mark's Lutheran Church, Symco.  He entered the U.S. Navy and served until 1962.  After the military he worked for some time at New London Plywood and then started at Ferrellgas Propane Company.  Pete delivered gas for over 31 years, retiring in 1996.  He was a longtime member of Christus Lutheran Church, Clintonville.
Survivors include his wife of 59 years, Beverly; and two children, Shelly (Tom) Schroepfer of Clintonville and Terry (Karen) Vandergate of Marion.  There are five grandchildren, Travis (friend Brannigan Collier) Plumb, Megan (friend Curt Balke) Schroepfer, Ashley (Eric) Welch, Ryan Vandergate, and Michael Vandergate.  There are six great grandchildren, Hayle, Jase, Gavyn, August, Hazel and Hannah.  There is one sister-in-law, Judy (Kenneth) Jorgenson and two brothers-in-law, Orville (Karen) Riske and Lloyd (Lois) Riske, all of Symco.  Pete is further survived by many other relatives and friends.  He was preceded in death by his parents, a son Rodney, and two brothers Junie and Hubert Vandergate.
Visitation will be held on Monday from 5:00 – 7:00 PM at the Beil-Didier Funeral Home, Clintonville, and on Tuesday from 10:00 – 11:00 AM at the church.  Funeral Service will be held on Tuesday, January 3rd at 11:00 AM at Christus Lutheran Church, Clintonville.  Military Honors will be provided at church by members of the VFW Post 664, American Legion Post 63, and American Legion Auxiliary Unit 63, all of Clintonville.  Burial will be at Union Cemetery, Symco.