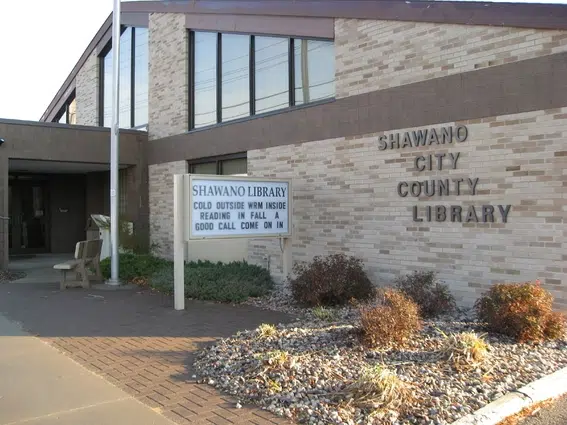 Three local Legislators attended the most recent Shawano County Board meeting, where they spoke on a big issue facing Shawano County, charges stemming from other county library systems.
Representatives Jeff Mursau, Gary Tauchen, and State Senator Robert Cowels were on-hand for a lengthy conversation regarding a law that gives other counties permission to charge Shawano County for articles checked out of the library, as explained by Shawano County Board Chairman Jerry Erdmann.
"The majority of all our charges are from people that live in Shawano County, but their children go to schools in another county, like Pulaski," said Erdmann. "That county is then able to charge Shawano County for any article that a Shawano County resident checks out of the library and it gets up there, like $140,000. Basically what we're doing is we're taking money from our general fund and building up the other county's general fund."
Erdmann says as a response, they will likely move to a county-wide library system in order to prevent future charges from neighboring counties.
"All of the staff would be considered county staff," Erdmann explained. "The library system will be a county library system, the buildings will probably be county buildings too, but the surrounding outlying libraries, the smaller ones, they're going to have an option if they choose to come in with the county or not. In my opinion they'd be better off to come in with the county."
By joining the county rather than remain as a local system, the county would cover those costs, which those independent libraries would otherwise be held liable for.
"The biggest thing is with doing that, that $140,000, if we put that now in our budget, now we've exceeded our levy limit," Erdmann informed. "We can't exceed a certain levy limit that we're bound by state statue. Now our legislators don't know what to do, but hopefully we will get it figured out."
Ultimately, by thinking outside of box a little bit, Shawano County has created another set of issues.
"There are other counties that have to pay, but Shawano County right now is the one that's dealing with keeping the money in the county, and budget for it, now we've exceeded our levy limit.
Shawano County, however, is not the only county dealing with charges from neighboring counties, but the issue will create a challenge ahead in the coming months, as Erdmann puts it, "It's always one thing after another. It's a domino effect sometimes."