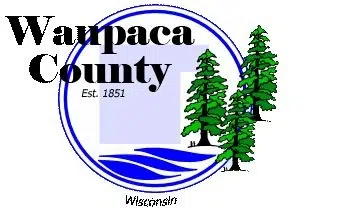 Waupaca County is still in the early stages of planning its new highway facility, however they continue to make progress, as Highway Commissioner Casey Beyersdorf informs that they county has settled on an architectural firm to handle the project
"Bray Architects ended up being hired for the position to give us an estimate," Beyersdorf informed. "We've hired them for phase one, which is primarily the pre-design services. They're going to essentially give us a cost estimate, what the County Board of Supervisors can plan for budgeting, and that will give us more of an in-depth idea as to how it affects our long-term goals for Waupaca County's Highway Department."
The new facility will be built as an improvement of Waupaca County's current facility, which was constructed in the 1930's. The new facility will pay for itself in the long run and has been a need for a long time.
"The majority of my trucks sit outside," said Beyersdorf. "They are probably depreciating a little bit quicker than I'd like them to. It's just not set up to be what today's technology and way of thinking offers."
While phase one is only the beginning of the project, Beyersdorf explains despite its small part in the overall scheme, it plays an important role.
"It's a small portion of the project, but it's a critical part to let us know what's the long-term costs of this project. We're probably sitting 26 acres of good, build-able ground. It will pull our facility out of the residential area of downtown Waupaca. At two in the morning we have trucks coming and going all the time."
With a firm now selected, Waupaca County will work with them to create the design and finalization of the plan throughout 2017.