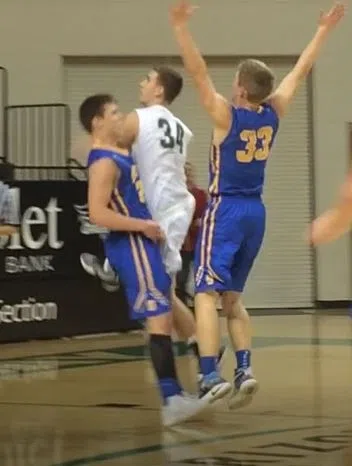 Shiocton's defense didn't have an answer for Connor Ebben, who scored a game-high 32 points in Oconto's 83-68 win Tuesday afternoon at the Kress Center in Green Bay. Ebben scored 24 points in the second half alone.
The game was tied at 40 heading into the locker room when Oconto's offense got on a roll. Three other Blue Devils were in double figures in scoring. Zach Sherman and Parker James scored 13 a piece, while Carson Moe kicked in 11 points.
"They out-physicalled us on the inside," said Shiocton head coach Chad Schmidt. "We struggled with some of the areas inside. We missed some blockouts, 50-50 balls we missed out on, I feel like we just didn't have the energy we normally have today for some reason."
Nate Schmidt scored a team-high 18 points for the Chiefs.
Shiocton is back in action during the Shawano Sundrop Shootout Wednesday morning against Brillion at 10:30 a.m.