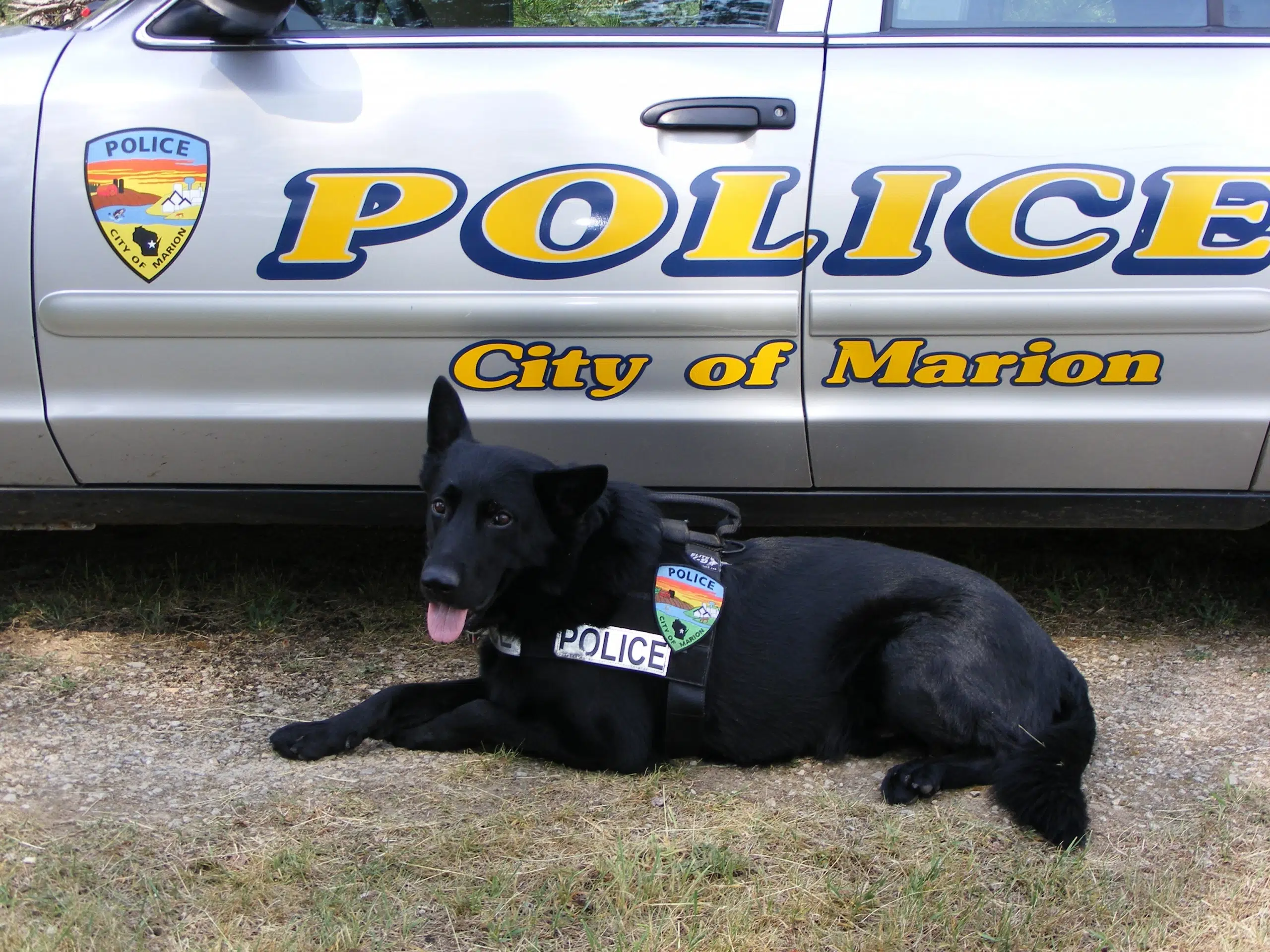 The Marion Police Deparment and community are mourning the loss of the Police Department K-9 known as Utos. They announced that K-9 Utos passed away at the Appleton Animal Hospital on Dec. 23 after being put to sleep.
In a press release the department stated on Dec. 14 Utos arrived for duty, but was breathing fast and weak. After an initial diagnosis of blastomycosis, further tests conducted showed that he was suffering from a genetic heart condition in which the walls of his heart had eroded away,  causing cardiac failure.
The Marion Police Department knew that Utos' working days were over and it was found that he would suffer from cardiac failure until he passed away. The decision was made to put him to sleep in order to end any further suffering.
Utos was born in 2008 and along with Officer Eric Krause became a certified K-9 team in 2012. Together they made multiple arrests for drugs, assisted in apprehending criminals on the run, and were able to locate missing children. On his final shift, K-9 Utos assisted in apprehending an attempted homicide suspect in the Clintonville area.
A memorial is being planned and further information will be released in the near future.