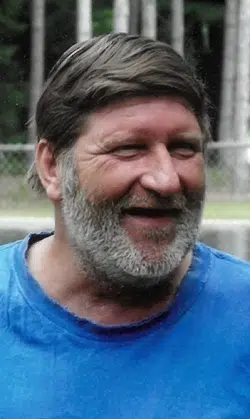 Davis, Dwight "Butch"
Age 61, Bear Creek, died unexpectedly at his home
on Thursday, December 22, 2016
.
He was born in the Town of Farmington on September 19, 1955, son of the late Gordon
and Ana Bel (Henke) Davis. He was a
graduate
of Weyauwega High School. He worked
at Newark for several years. Butch loved his pets and enjoyed working on motor vehicles
and small engines.
He is survived by his siblings: Maryann Gabrielson; Marie Grove; Donald (Rose) Davis;
Martha Bunnell; Monica (William) Samson; Marci
(Thomas) Kelly; Marleen (David)
Ross; Marceeda (John) Stilp; Jane Hall (friend Dave);
Aunt Alberta Witt; Uncle Bob and Aunt Velma Henkeand also many nieces and nephews.
He was preceded in death by his parents,
siblings: David Davis; Margalene McGowan; Delwin Davis and Moreen Davis.
A celebration of Butch's life will be held from 1:00 p.m. until 7:00 p.m. on Thursday,
December 29, 2016, at Bean City Bar and Grill (
N2505 Bean City Rd, New London).
Cline & Hanson Funeral Home
209 W Cook St., New London
920-982-3232
www.clinehansonfuneralhome.com