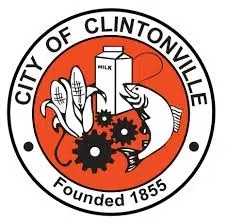 Some members of the Clintonville community were upset when the city announced they would be tearing down the shelter at Olen Park with no plans of replacing it. Clintonville Mayor Lois Bressette acknowledged the frustration from some residents, however she says it wasn't being utilized enough by the public.
"In the last year, that shelter wasn't rented very often," explained Mayor Bressette. "When people were calling for rentals, that particular shelter was offered to people and they were not interested, so with the limited funds that we have for parks and recreation we felt that rather than remodeling and fixing up that shelter, the best use of the funds would be put towards the enclosed shelter, and then also working on remodeling the restrooms in the park."
The city was able to take down the shelter in-house. Mayor Bressette says she's hopeful the community will benefit by using that funding with other projects.
"We're hoping that we will be able to have the enclosed shelter available year-round for the people and upgrading it a lot with indoor plumbing," said Bressette.
Other plans include installing a new stove and refrigerator, as well as a new sink. With the renovations, Bressette says the city hopes to eventually offer those services year round.