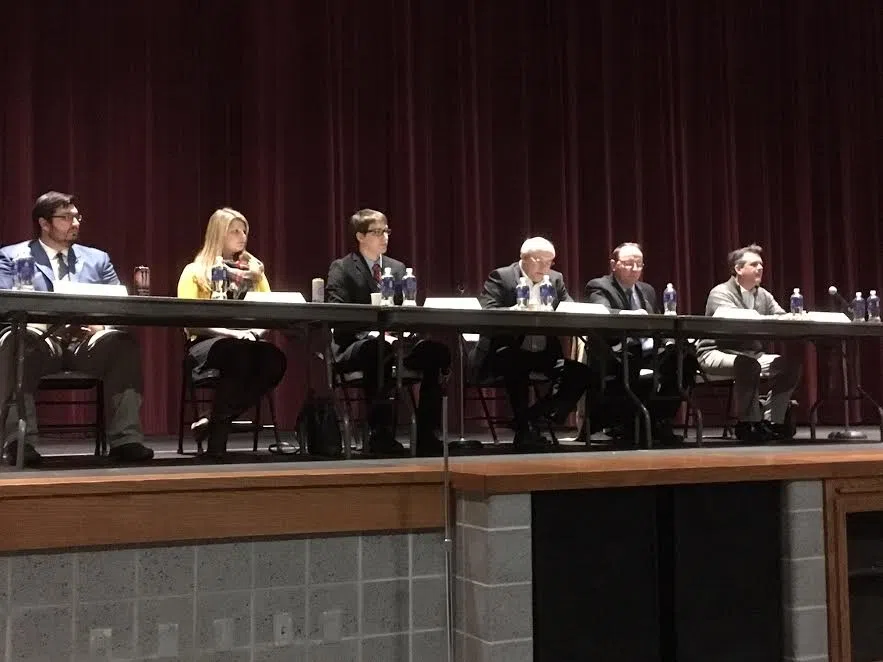 A state lawmaker plans to introduce a bill next session that requires schools to perform random drug tests on students.
The bill would make any student participating in extracurricular activities or who parks on school property subject to random drug tests. It's among several measures proposed by a special task force on fighting opiate abuse, chaired by state Representative Joel Kleefisch.
"If we're going to attempt to actually make a difference, we need to know who those using and supplying the heroin at school, or at school functions is," said Kleefisch.
The bill could face some push-back though. State Representative Cindi Duchow worries about traumatizing students.
"To randomly be pulling kids out of class for a couple hours, and then to have someone watching them pee in a cup, that's really disturbing," claimed Duchow.
Kleefisch argues some discomfort is required, to help fight a very serious problem.
Meanwhile, State Representatives that participated in the Legislative Forum at Pulaski responded to the proposal, as the concern was brought up by one district administrator. Those in attendance were unaware of the proposal, like District 4 Representative David Steffen.
"I'll just say this, we all do a lot of bills, they don't always necessarily make their way to law," Steffen claimed. "There's thousands and thousands of proposals. Just be aware there's a process involved here."
State Senator Tom Tiffany had a similar, but more skeptical approach.
"There's a lot of bills that come before us, and bills like this grab headlines," Tiffany stated. "How many bills did we have like that last session, and they were going nowhere. This bill is going to get significant scrutiny. There's a fair amount of skepticism, at least on my part."
As Tiffany stated, many bills being brought forth at this time are mostly designed to grab attention, seeing as the State Assembly will not be in session until Jan. 4.