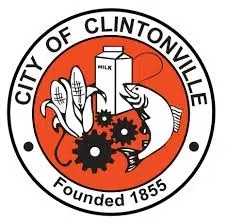 The city of Clintonville will soon be replacing current City Administrator Chuck Kell, as his interim term is set to expire June 30. The deadline to submit resumes and applications for the position passed on Dec. 9 and Clintonville Mayor Lois Bressette says they have several candidates to choose from.
"We received several resumes from people all over the country actually," said Mayor Bressette on the WTCH Breakfast Club. "So the Personnel Committee is going to be meeting and reviewing those applications sometime at the end of the year, and we're hoping to start bringing people in for interviews starting in January."
Bressette says she hopes the city will be able to bring the ideal candidate on board to spend time with Kell in his final months.
"We have so many  projects that are going on in 2017 that we'd like to have Chuck there to really get that new person up to speed on everything that we have going on in Clintonville, so we're hoping that there's a real smooth transition," said Bressette.
City Administrator Kell has been serving the position on an interim basis since October of 2014.