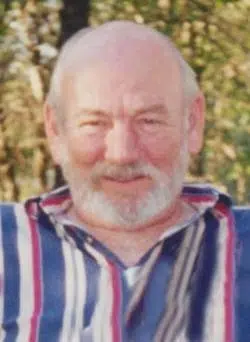 James D. Doran, age 82, of Keshena, passed away on Sunday, December 11, 2016 at his home. James was born on September 20, 1934 in Des Moines, IA.  He enjoyed playing tripoly and spoiling his grandchildren.
James is survived by: his wife, Olga B. (Tourtillott) Doran; children, Beth (Richard) Moses, Tonia (Frank) Wilber, Brenda (Robert) Lyons, and Sharon (Cory) Potratz; grandchildren, Dakota, McKayla, Rick, Jeremiah, Wanda, Tina, Patrick, Justin, Sadie, Alexis, Brandon, Travis, Michael, and special granddaughter, Misty; 26 great-grandchildren; his siblings, Patricia Loutch, Richard (Toots) Doran, William King, and Darin (Phylis) Doran; as well as his fur baby, Sassy, sisters-in-law and brother-in-law, Sylvia (Richard) Dodge and Patricia Tourtillott and numerous nieces, nephews, other relatives and friends.
He was preceded in death by: one son, Jerome Lyons, Jr; his parents Kenneth and Hazel; and his brothers and sisters.
Funeral services will be held at 1:00 pm on Thursday, December 15, 2016 at St. Michael's Catholic Church with Rev. Joel Jores officiating. Military honors will be conducted by the Veterans of the Menominee Nation. Visitation will be held at the Doran residence, N1449 Silver Canoe Road in Keshena starting at 12:00 noon on Tuesday, December 13, 2016 until the procession leaves for the church on Thursday. A parish wake service will be held at the residence on Wednesday at 7:00 pm.