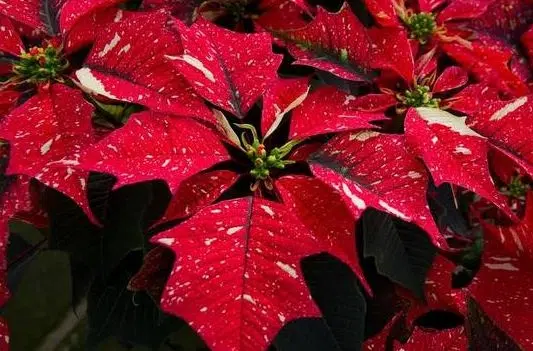 The Shawano Community High School Horticulture class is selling poinsettias to raise money for the horticulture program, in order to support future sales.
Teacher Missy Braun says the students put in a lot of hard work, and the plants are almost all sold after only one day of sales on Tuesday.
"All of them are grown by the students," explained Braun. "I had a great group of students this year. We grew 175 poinsettias. Some of them are pre-sold to local churches and area business, and then we open to the public from 8 [a.m.] until 3:30 [p.m.]"
While this sale is nothing new from the department, Braun believes this may be one of the most impressive poinsettia sales yet from her students.
"This is probably the biggest and best they've every looked," Braun stated. Every year they get bigger and better and this has been a tradition here at Shawano Community High School for a long time."
Those hoping to still buy a plant from the students can do so at the Shawano Community High School by the green house. It will be first come, first serve. Colors remaining include pink, red, pink and white marble, jingle bell, and a few white.
A reminder for those who may have missed out on the poinsettia sale, the horticulture class will also have a spring sale.
[/vc_column_text]