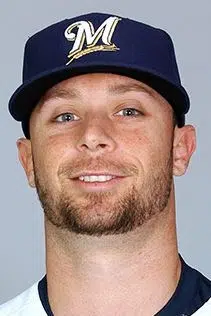 The Milwaukee Brewers traded closer Tyler Thornburg to Boston Tuesday morning at baseball's Winter Meetings.
In return, the Brewers get third baseman Travis Shaw, a left handed hitter that manager Craig Counsell has been looking for, plus two prospects that could be part of Milwaukee's rebuilding, pitcher Josh Pennington and shortstop Mauricio Dubon.
Thornburg held opponents to a .162 batting average last season, and became Milwaukee's closer in August after Jeremy Jeffress was traded to Texas.
Pennington went 5-3 in a low Class "A" league last year, and Dubon hit a combined .323 in Single "A" and Double "A" in 2016.