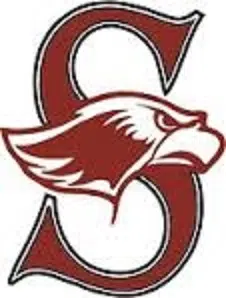 It was evident early on that there would be no lingering effects from last week's devastating loss for the Hawks. With the 58-0 win tonight, Shawano moves to within one win in order to become playoff eligible.
They took control early against a winless Green Bay West team, which allowed the Hawks to rest many of their starters in the second half.
Quarterback Jack Hanauer drew first blood with a 9-yard touchdown run early in the 1st quarter. It took less than two minutes for Hawks to find the endzone again. Hanauer connected with his favorite target Dylan Sumnicht for a 61-yard score.
The Hawks would pick up their 3rd touchdown of the 1st quarter, behind a 45-yard scamper from running back Kien Moorman.
Shawano's offense didn't slow down in the 2nd quarter. They added another 3 touchdowns and Jacob Morsch even hit a 34-yard field goal as time expired.
While Shawano's "Big 3" got a break most of the second half, the depth of their team emerged with the likes of Connor Klisch and Brayden Dickleman, who notched his first two varsity touchdowns.
Head coach Al Tomow said it was just a great overall win for his team. "We did exactly what we wanted to do. We started fast on offense, we got off the field quick on defense, and we played a lot of the game on their side of the field."
Hanauer was near perfect, hitting 11 of 15 for 205 yards and 3 touchdowns in the first half, and running for 2 touchdowns. Dylan Sumnicht finished the night with 8 receptions for 173 yards and 3 touchdowns. Kien Moorman and Brayden Dickleman added two scores a piece. The Shawano offense amassed over 400 yards of offense.
Shawano improves to 3-2 in the Bay (4-2 overall) and host Waupaca next Saturday for homecoming.