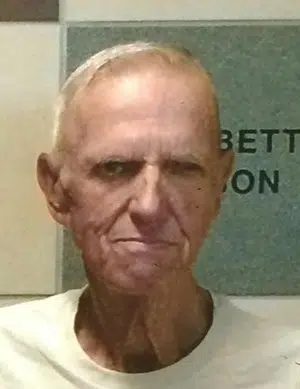 August H. Zarling, age 81 of Clintonville, passed away early Tuesday morning September 13, 2016 at Aster Retirement Community, Clintonville.
August Herman Zarling was born July 10, 1935 in the Township of Matteson, Waupaca County, to the late Gust & Nellie (Babino) Zarling. He attended grade school at Clover Nook through the 8th grade. August started work on his Uncle Floyd & Aunt Alma Bodohs farm as a young man, learning the value of hard, honest work. He farmed until about 1965, when that same year he was united in marriage to Joyce Ashauer on September 25. August started work at the FWD in Clintonville, where he labored in the paint shop until his retirement after 32 years. He was fond of polka and polka dancing his entire life, as well as hunting and fishing in his younger years. He was always around to help his family with various projects, and loved to spend time relaxing in his lawn chair in the midst of friends and family. August will be remembered as a hard-worker, as well as for the love that he had for his children and grandchildren.
Survivors include:
Daughters: Susan Waegli, Shawano
Bonnie (Dan) Pagel, Clintonville
Son: Kevin (Karen) Zarling, Clintonville
Grandchildren: Jessica (Mike) Grunewald, Nathan Pagel, Samantha Pagel,
Megan Zarling, Logan Zarling
Great-grandson: Jameson Grunewald
Sisters: Agnes Wege & Gladys Blankschien
Brother: Leroy Zarling
He was preceded in death by his parents; a grandson, Matthew Pagel; sisters, Ella Phillips, Martha Schertz, & in infancy, Dorothy Zarling.
Funeral services will be held 11 AM Saturday, September 17, 2016 at the Eberhardt-Stevenson Funeral Home & Crematory, Clintonville, with the Rev. Loretta Waegli officiating. Interment will take place at Graceland Cemetery, Clintonville.
Friends may call at the funeral home on Saturday from 9 AM until the time of service.
An online guestbook is available at eberhardtstevenson.com.